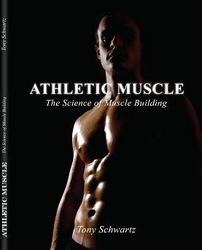 It is the most complete muscle building system out there
Chicago, IL (PRWEB) September 25, 2008 -
Momentum Athletics announced the launch of Athletic Muscle Building, a new muscle building program that utilizes the training secrets of professional athletes. The program offers a comprehensive look at the training, nutrition, and supplementation programs of elite athletes, and shows users how to individualize these programs to their specific needs.
Tony Schwartz, professional strength coach and the creator of Athletic Muscle Building, brings his experience training professional and collegiate athletes to everyone serious about building muscle. The program is the result of 6 years of research and development, and has been shown to routinely lead to muscle gains of 21 pounds in 12 weeks.
"The combination of synergistic training, nutrition, and supplementation programs is the key to success," said Schwartz. "We have taken the secrets used by athletes at the highest levels of sport and adapted them to be used by anyone looking to gain muscle fast."
The new program has already received positive reviews from several industry experts. "It is the most complete muscle building system out there," said Cal Dietz, Head Olympic Strength at the University of Minnesota. While professional strength coach Pete Arroyo has called it, "A must read."
Due to secretive coaches the general public has been largely left in the dark about the real training methods professional athletes use to build their world-class physiques. Athletic Muscle Building fills this information gap.
The program includes a book and 2-DVD set, as well as several e-books covering a variety of topics from injury-prevention to cardio. The proprietary 'Training Tracker 5.0' software is also included to track the muscle building process.
"We have left nothing out. This is truly a comprehensive program for those looking to build muscle fast," said Schwartz.
###