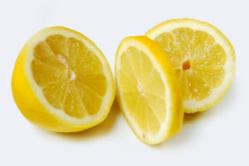 The detox is no different from any other regime, and requires both discipline and hard work.
(PRWEB UK) 18 January 2013
The Lemon Detox was invented in 1941, and has gone under a number of different changes and names before gaining the popularity it now enjoys. Originally it was known as the Master Cleanse, or simply the lemonade diet, before taking on its current title. Endorsed by a number of celebrities and seeing a lot of publicity and success in the mainstream media, Muscle Finesse are offering substantial discounts on the Madal Bal extract used as part of the detox in an effort to support consumers curious about the diet.
The detox works by mixing the syrup extract, water and cayenne pepper into a drink that can be consumed whenever the dieter gets hungry. Used correctly and sparingly individuals often experience rapid weight loss within the ten day period, avoiding the hunger and heavily reduced metabolism that often takes effect when taking part in a dieting programme.
A representative from Muscle Finesse expanded on their support of the detox, "The Lemon Detox has become incredibly popular, and suits our policy of providing consumers with the products they demand, though limiting any that don't live up to expectations. Using the Madal Bal tree syrup works, with many individuals losing as much as 12lbs in 10 days while avoiding the hunger pains intensive diets often accompany. We're offering discounts of almost 40 per cent on the syrup to attract curious dieters, and this discount only grows when buying amounts of two or more."
He was quick to warn against complacency, however, reminding consumers that although Muscle Finesse saw value in the detox, it was "no different from any other regime, and requires both discipline and hard work to reach your goals." Although the detox proves successful at losing weight in the short term, individuals must continue to eat healthily and exercise in order to maintain their level of weight loss, or risk bouncing back if they fall into bad habits again.
Muscle Finesse are a Peterborough based supplier of exercise equipment, clothing and supplements. They provide products to both individuals and business across the UK, helping consumers reach their goals, whether they're seeking stamina and strength, or simply a thinner and better toned body. The Lemon Detox is one of the latest weight loss products Muscle Finesse are offering to customers, and with discipline and hard work they hope to see more people achieve their fitness targets of 2013.