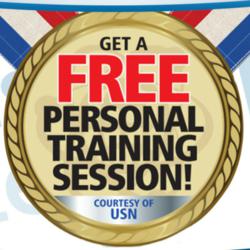 The USN promotion is encouraging customers to buy their sports supplements in bulk.
Peterborough, UK (PRWEB UK) 29 November 2012
Muscle Finesse, a UK wholesaler and retailer of protein powders and supplements, today announced their promotion being held on USN sports supplement products.
USN is a leading manufacturer in the sports supplements industry. The company is renowned for making innovative developments in facilitating weight loss, muscle building, increasing strength and improving endurance, through the supplements they create. USN has teamed up with The National Register of Personal Trainers in order to offer customers more from the USN supplements they purchase.
When public or trade customers spend £60 or more on USN products via Muscle Finesse, they will also receive a voucher for a free personal training session to be used with any participating personal trainer.
The promotion has been opened by USN in order to show customers the benefits personal trainers can offer. A customer service representative for Muscle Finesse added that "the USN promotion is encouraging customers to buy their sports supplements in bulk. Obviously all gyms and retailers buy their stock in bulk, but customers from the public usually only purchase their supplements as and when they need them. The promotion is making public customers think about having an arranged training regime that they can stick to, because people can do all the work they want on their own, but sometimes a little guidance can help."
USN's promotion is geared towards demonstrating of structured work-outs through personal training. Many people may be persuaded to use a personal trainer to achieve their long-term fitness goals as a result of USN's promotion. Through offering the promotion via wholesalers like Muscle Finesse the company aim to reach as many people as possible, and increase the opportunity for them to attain their fitness goals.
Muscle Finesse is a wholesaler and retailer of healthy sports supplements and equipment in the UK. The company offer many different brands to their customers, including supplements from USN. The promotion from USN will increase people's awareness of fitness through a free training session, but also make them aware of how cheap buying supplements in bulk can be, especially when compared to regular individual purchases.