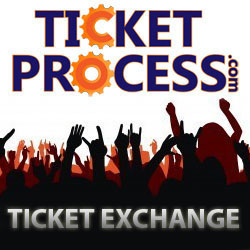 TicketProcess.com is ready and waiting to match Muse fans up with quality Muse concert tickets for excellent prices.
(PRWEB) October 12, 2012
Tickets for the Muse North American Tour went on sale today, and TicketProcess is ready and waiting to match Muse fans up with quality Muse concert tickets for excellent prices. The popular and reliable ticket exchange site recently announced that they will be offering Muse tickets to each of their nine tour dates.
The fun will begin on February 3rd in Edmonton, Alberta at the Rexall Place, and two more Canadian shows will follow in the upcoming days in Calgary and Vancouver. Muse is only making three stops on US soil over the course of the tour, but more dates could very well be added. As for now, fans in Detroit and the surrounding area should make moves to procure Muse tickets to a concert on the night of March 2nd at the Joe Louis Arena. Fans in New York and New Jersey will be treated to shows at Madison Square Garden on April 15th and at the IZOD Center in East Rutherford on April 19th. All three of these shows are going to be epic, and tickets are sure to be gone soon.
The members of Muse have been carving out nice careers in their native United Kingdom for the past decade, and they currently ranks among the most popular bands on the other side of the pond. They are clearly ready to take the talents to America, which is widely considered to be the world's grandest stage. If one can make it in New York City, as the famous Frank Sinatra song suggests, then they can indeed make it anywhere. Muse performed two smash hits on Saturday Night Live earlier in the month, which is staged in the heart of New York City. The band is excited about the opportunity to perform in Madison Square Garden, which is basically a cathedral where fans gather to bear witness to some of the greatest live acts on Earth.
Muse frontman Matthew Bellamy is a dynamic and incredibly talented individual, and he consistently takes the band's live performances to places it has never been before. Many of the songs allow Bellamy to actually experience a character arc over the course of four or five minutes, beginning slowly and whimsically before turning a corner that allows him to reach the outer limits of his vocal range. Anyone interested in purchasing cheap and guaranteed Muse concert tickets should pay a visit to the Exchange at their earliest convenience.