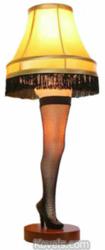 Cleveland, OH (PRWEB) September 26, 2012
Saturday, September 29th is Museum Day Live, an annual event sponsored by "Smithsonian" magazine. Many of the Smithsonian museums offer free admission, but on Saturday, hundreds of museums across the country will open their doors with no charge. All you have to do is print out a pass on the Museum Day Live website. You can also find out which museums in your area are participating.
Antiques expert, Terry Kovel, steps outside the mainstream to reveal five museums with offbeat exhibits that began as a collecting interest and still capture the collector's spirit of discovery and fun.
1. The Mütter Museum, 19 South 22nd Street, Philadelphia, PA, 215-563-3737.
Founded in 1849 to promote medical education with a collection of unusual medical specimens, the Mütter Museum has a huge collection of antique medical equipment and medical oddities—from preserved organs, body parts and a skull collection to skeletons of women who wore corsets, thousands of small objects that were swallowed and extracted and even a cancerous tumor removed from President Grover Cleveland's jaw in 1893.
2. "A Christmas Story" House and Museum, 3159 W. 11th Street, Cleveland, OH, 216-298-4919.
The "Christmas Story" House, located in a Cleveland neighborhood, was the main set for the 1983 movie, "A Christmas Story." The house opened as a tourist attraction and museum in 2006. The museum features original props, and set pieces used in the movie as well as more hundreds of behind-the-scenes photographs from the movie's filming. The "leg lamp" is featured.
3. The Shoe Museum, 810 Race Street, Philadelphia, PA, 215-625-5243
The Shoe Museum houses a collection of over 800 pairs of shoes, ranging from satin pumps, and shoes worn by American First ladies to athletic footwear, burial sandals, Eskimo snowshoes and mukluks, European jester boots and shoes that symbolize superstition and protest.
4. Hamburger Hall of Fame, 126 North Main Street, Seymour, WI, 920-833-9522.
Seymour, Wisconsin, claims to be the birthplace of the first hamburger, made by their own "Hamburger Charlie" in 1885. On display are hamburger advertising posters, telephones, Frisbees, salt and pepper shakers, old menus and souvenir toys from hamburger restaurants. Go in early August, when the town of Seymour hosts its annual burger festival.
5. The Museum of Mourning Photography & Memorial Practice (MoMP), Chicago, IL.
The Museum of Mourning Photography & Memorial Practice is an unusual collection of funerary memorabilia, from formal Victorian death photography to memorial ephemera. It is a private collection, visited by appointment only, and has over 1,000 mourning photographs and negatives from about 1840 to the present, as well as information on all types of memorial practices.
Terry Kovel, well-known columnist and author, gives information and advice on collecting. She will discuss the content of this release or any other antiques and collectibles topics with accredited media.
About Kovels.com
Kovels.com, the online portal for Kovels' Antiques, provides collectors and researchers with up-to-date and accurate information on antiques and collectibles. Kovels' Antiques was founded in 1953 by Terry Kovel and her late husband, Ralph. Since then, Kovels' Antiques has continually published some of America's most popular books and articles about antiques, including the best-selling "Kovels' Antiques and Collectibles Price Guide," now in its 45th edition. The Kovels' website, online since 1998, and free weekly email, "Kovels Komments," give readers a bird's-eye view of the market through up-to-date news, auction reports, an online Price Guide, a Marks Dictionary, readers' questions with Kovels' answers, and much more.
Contact info:
Liz Lillis
216.752.2252
pr(at)kovels(dot)com