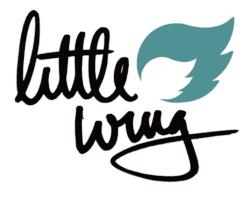 Much research and evidence has been documented citing the benefits of music education during a child's early years to help them better develop skill sets in areas such as pre-literacy, motor skills, and coordination.
St Paul, MN (PRWEB) May 01, 2013
Little Wing School of Rock is excited to announce their popular music program, Little Wing, has grown so much in popularity that they will now be offering it in three new locations. Little Wing is named in honor of Jimi Hendrix and his song of the same name. The program is for children aged 2-6.
The three locations now offering the program are the Burnsville School of Rock at 14300 Buck Hill Rd, Burnsville, MN 55346, Creative Kidstuff in St. Louis Park on Tuesdays at 10 a.m. for children 2-3 and their caregivers (1665 West End Blvd. St. Louis Park, MN 55416), and Cycle Quest in Eden Prairie on Monday at noon for ages 4-6 and Thursdays at 10:30 a.m. for children aged 2-3 and their caregivers (Shady Oak Center 6409 City West Parkway, Suite 107, Eden Prairie, MN 55344).
There are two class levels for students: the Rockin' Robin class, designed for 2 and 3-year-olds with full parental participation – a true bonding experience, and the Free Bird class, designed for 4-6-year-olds with the option for parents to stay and watch or drop-off.
Much research and evidence has been documented citing the benefits of music education during a child's early years to help them better develop skill sets in areas such as pre-literacy, motor skills, and coordination.
"Little Wing helps young children understand rhythm and melody and introduces them to the language of music," said Stacey Marmolejo, Little Wing Twin Cities owner. "Classes feature movement games set to some of the most popular music from the past fifty years, and instructors lead activities intended to spark creativity."
The Science of the Little Wing program was designed to encourage 2-6 year olds to reach their developmental milestones through fun musical activities. School or Rock's classes were designed alongside leading experts and PhD's to inspire the social and cognitive development of children while enriching their language, literacy, and physical development.
"Our classes provide a fun learning experience by employing strong teamwork and cooperative learning; first with caregivers and then with other students. The games and activities that are taught at Little Wing, set to classic rock and pop music that both parents and young children can enjoy, were designed to stimulate and mold young minds," explained Little Wing Director, Melody Mendis. "The program teaches rhythm and beat patterns, tracking and sequencing sounds and words, tonal processing, auditory focus and audiation, and the fine motor skills used in instrument play and visual arts."
And above all, Little Wing classes are fun! Great activities and games are set to some of the most important music of this era. Whether taking a class at one of the School or Rock locations or hosting a class at home, Little Wing will foster a love for music in children that will last a lifetime.
Coming to Little Wing is fun for kids and easy for parents. School of Rock understands that committing to a set, weekly schedule can be difficult for parents and pre-schoolers, which is why they offer many classes for each age bracket and a punch-card system for the greatest flexibility.
The punch-card system allows students to attend classes based on a busy and ever-changing schedule. Invest in a lesson pack to come in as often as possible and come in whenever and wherever is convenient. Parents can check out which classes fit their schedules with School of Rock's easy, online class registration; up to an hour before class time – or when the class fills up.
Visit the website for more information: http://LittleWingMN.com.
About the company:
With 15 years of experience and 105 schools throughout the US- including three in the Twin Cities - School of Rock is the leader in performance-based after school music education for ages 7 - 18. Students learn from professional musicians in an interactive environment combining weekly one-on-one lessons with structured group rehearsals culminating in a live performance in front of real crowds in real rock venues. From guitar lessons to piano lessons, keys, bass and vocals, students become confident in their instruments and with themselves.
Through their performance-based approach to teaching music, our students are more inspired to learn, more motivated to excel and more confident in everything they do. Their series of programs are specifically designed to take each student through their unique musical journey, always giving them something to aspire to. Whether they are a complete novice or a seasoned musician there will always be something new and challenging for them to reach for.
Not only do their students learn to be great musicians but they establish a work ethic, learn teamwork, and gain confidence that they can take with them throughout their lives.