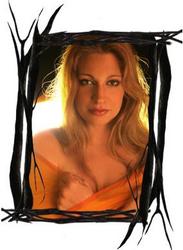 Nashville, TN (PRWEB) December 11, 2007
Tori Sparks' new album Under This Yellow Sun has been licensed in full by MTV, Lifetime, and the Oxygen Network for use in their 2008 seasons. Shows include Road Rules, The Hills, The Real World, My Super Sweet 16, Bad Girls Club, Human Giant, and the recent hit, America's Psychic Challenge.
Under This Yellow Sun was co-produced by Sparks and Nashville-based indie rock veteran David Henry (R.E.M., Ben Folds, Josh Rouse, Jill Sobule, Cowboy Junkies). The eclectic collection of songs has been praised by countless newspapers, as well as Harp, Relix, Skope, and Maverick magazines. The album features players such as Steve Bowman (Counting Crows), Aaron Sands (Jars of Clay), and John Deaderick (Patty Griffin, Lucinda Williams, James Taylor).
Tori Sparks first entered the public eye with her debut album, Rivers + Roads, followed by her highly-publicized Feed Your Soul Guitar Tour and Folk Art Auction to benefit Oxfam America in 2006. Under This Yellow Sun is Sparks' first release on her own record label, Glass Mountain Records, which she launched in October 2007. (http://www.glassmountainrecords.com)
Glass Mountain released Under This Yellow Sun to College and AAA radio earlier this fall. Sparks' unusual production and powerful voice propelled the album into the Top 100 on the RIYL Weighted Charts. (http://www.riylmusic.com) This year alone, she has toured the United States and Ireland, and been featured on live radio and television across the country. (http://www.torisparks.com)
###