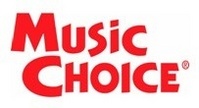 It speaks to his tremendous talent and innovation. We're thrilled that Lil Wayne has now surpassed all other artists on Music Choice and has firmly cemented his place in music history.
NEW YORK (PRWEB) August 5, 2008
To celebrate Lil Wayne's success, Music Choice produced a special Original show entitled "Lil Wayne-A Milli" which is airing exclusively on its On Demand network thru August 17th. The Original has already been viewed over a million times! In the program, Lil Wayne talks candidly about his personal life and his giant leap from an emerging artist to one of today's most recognized, successful rappers. Viewers will also get the unique opportunity to hear what his colleagues in the 'business' and his fans have to say about the man, the artist, Lil Wayne.
"This achievement is testament to Lil Wayne's widespread popularity and ever-growing fan base," stated Amanda Marks, Executive Vice President and General Manager, Digital, Universal Music Group Distribution." It speaks to his tremendous talent and innovation. We're thrilled that Lil Wayne has now surpassed all other artists on Music Choice and has firmly cemented his place in music history."
"Lil Wayne's accomplishments on Music Choice speak to the power of his artistry and the relevance of his music in the marketplace," says Damon Williams, VP of Programming for Music Choice. "Wayne has done an incredible job of consistently delivering what today's hip hop fans want. The milestone of realizing over ten million views for a single video speaks to the power of Lil Wayne's fan base. Lil Wayne is The Best In The Game."
Early in his career, Lil Wayne's audio tracks were featured on Music Choice's urban music channels. Lil Wayne then went on to make a special appearance on "Tha Corner," Music Choice's Original Hip-Hop music show, and in February of this year, he was the Artist of the Month.
About Universal Music Group
Universal Music Group is the world's leading music company with wholly owned record operations or licensees in 77 countries. Its businesses also include Universal Music Publishing Group, the industry's leading global music publishing operation.
Universal Music Group's record labels include Decca, Deutsche Grammophon, Disa, Emarcy, Fonovisa, Interscope Geffen A&M Records, Island Def Jam Music Group, Lost Highway Records, Machete Music, MCA Nashville, Mercury Nashville, Mercury Records, Philips, Polydor Records, Universal Motown Records Group, Universal Music Latino, Universal Records South, and Verve Music Group as well as a multitude of record labels owned or distributed by its record company subsidiaries around the world. The Universal Music Group owns the most extensive catalog of music in the industry, which includes the last 100 years of the world's most popular artists and their recordings. UMG's catalog is marketed through two distinct divisions, Universal Music Enterprises (in the U.S.) and Universal Strategic Marketing (outside the U.S.). Universal Music Group also includes eLabs, its new media and technologies division; Bravado, its merchandising company; Twenty-First Artists, its full service management division; and Helter Skelter, its live music agency.
Universal Music Group is a unit of Vivendi, a global media and communications company.
About Music Choice -
Music Choice, the award-winning, multi-platform video and music network, delivers its music programming to millions of consumers nationwide through their televisions, online, and cell phones. Music Choice programs dozens of uninterrupted music channels; produces Music Choice Originals that feature today's hottest established & emerging artists; and offers thousands of music videos. Music Choice is a partnership among subsidiaries of Microsoft Corporation, Motorola, Inc., Sony Corporation of America, EMI Music and several leading U.S. cable providers: Comcast Cable Communications, Cox Communications and Time Warner Cable. MUSIC CHOICE® is a registered trademark of Music Choice. Visit the Music Choice website at http://www.musicchoice.com.