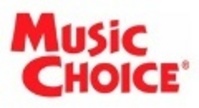 I run Hip-Hop. Don't nobody run me!
NEW YORK (PRWEB) March 26, 2008
Also premiering on Music Choice in April is its first-ever four-part VOD-isodes, exclusively brought to you by Boost Mobile, entitled "Who Runs Hip-Hop." Tune-in to hear the views of hip-hop artists, music industry executives, music label executives, managers, the media and the fans on the street regarding who runs hip-hop today. Week 1 features Snoop Dogg exclaiming, "I run Hip-Hop. Don't nobody run me!" In Week 2, 50 Cent explains, "(The artists) gotta feel the energy generated from the street." Rick Ross in Week 3 declares "Downloading gonna happen. Don't cry. You gotta hustle around it." "(Hip-Hop) is a vehicle that's not stopping," says Jim Jones in Week 4.
"The heartbeat of the streets pumps through hip-hop and this month Music Choice has its hands on the pulse of a genre that since the 80s has shaped today's pop music scene," says Lamonda Williams, Director of Urban and Latin Programming for Music Choice.
The slate of Originals in April celebrating hip-hop music includes -
Who Runs Hip-Hop - Four-part weekly VOD-isodes, exclusively brought to you by Boost Mobile, that kicks off with "The Biz," followed by "The Streetz" in Week 2, "The Media" in Week 3 and "The Future" in Week 4.
Artist of the Month - Snoop Dogg - In Snoop Dogg: Does Starkville, Music Choice joins Snoop as he goes back to his roots and performs in the small town of Starkville, Mississippi. In Snoop Dogg: Naked, Snoop opens himself up to unscripted questions from fans including - "When was the last time you were ego trippin'?" and "What has been the biggest blessing of your life?"
5 Boro Tour Video Playlist - A video playlist that highlights the rap kings of each of New York's five boroughs and videos from Jay Z.
Jim Jones - Hip-Hop Style 360 - Jim Jones shares his views on the many styles of hip-hop, demonstrating the more styles change, the more they remain the same.
Fresh Crops - Music Choice will feature Flo Rida this month as part of its "We Love Hip-Hop" celebration.
Tha Corner - The monthly version of Tha Corner will feature Rick Ross, and Shawty Lo will host Tha Corner Top 5 video playlist.
Tune-in or log-on to Music Choice in April to watch these and many more Original programs along with a wide selection of music videos featuring hip-hop music's tastemakers.
About Music Choice(R)
Music Choice is the leading multi-platform music network that reaches millions of consumers nationwide through their televisions, online, and cell phones. Music Choice programs dozens of uninterrupted music channels; produces Music Choice Originals that feature today's hottest established & emerging artists; offers thousands of music videos, and distributes daily entertainment news clips. Music Choice is a partnership among subsidiaries of Microsoft Corporation, Motorola, Inc., Sony Corporation of America, EMI Music and several leading U.S. cable providers: Comcast Cable Communications, Cox Communications and Time Warner Cable. MUSIC CHOICE(R) is a registered trademark of Music Choice. Visit the Music Choice website at http://www.musicchoice.com.