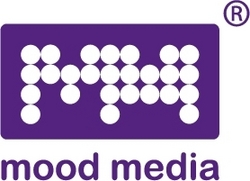 Our work with MSC Cruises on their signature music programs is a great example of strong collaboration with a brand that results in true experience design. - Lorne Abony
Toronto, ON, Canada (PRWEB) January 29, 2013
Mood Media has been contracted by MSC Cruises, a leading cruise company with headquarters in Geneva, Switzerland, to design and deliver music programs for its fleet of luxury ships. The unique, signature programs from Mood will enhance travelers' ocean-going experiences and are designed to encourage exploration of the main ship areas, entertainment and relaxation spots, and bars and restaurants.
Mood chairman and chief executive officer, Lorne Abony, said, "Our work with MSC Cruises on their signature music programs is a great example of strong collaboration with a brand that results in true experience design. In addition, we are proud of the operational solution that our global network was able to design and deliver to ships around the world."
Mood worked closely with MSC to understand their emphasis on detail and creating authentic travel experiences. Blending traditional classics and contemporary favorites including hand-picked selections in Italian, Spanish, French, English, Portuguese, and Greek, the programming is designed to reflect the company's core personality and its Mediterranean roots. This variety also celebrates the more than 180 nationalities that sailed the seas with MSC last year. In order to make their travelers feel at home, the music style and programming is also designed to vary based on each ship's itinerary, clientele, and traveling season.
Music will evolve to create distinct atmospheres at different times of day. For example, restaurants and lounges that feature relaxing vocals by day can transition into higher energy nighttime destinations. In total, 220 distinct zones of music across 12 ships will play MSC's custom sound and other tailored programs.
Andrea Gangale, MSC Cruises corporate product officer, said, "This distinct music and innovative programming schedule helps create an immersive, authentic, and entertaining travel experience for our guests, bringing destinations on their itinerary as well as MSC's Mediterranean roots to life. We look forward to sharing the MSC signature sound with travelers from around the world."
About Mood Media
Mood Media (TSX:MM / LSE AIM: MM) is the global leader for Experience Design. By integrating media and sensory content, social and mobile applications, and technology-based solutions, we enhance brands and help our clients create powerful connections with their customers.
Mood partners with many of the world's leading brands across a wide range of industries, including retail, fashion, financial services, hospitality, and food service. Serving more than 560,000 commercial locations in 55 countries throughout North America, Europe, Asia, and the Middle East and Australia, Mood reaches more than 150 million people every day.
For more information about Mood Media, please visit http://www.moodmedia.com.
###