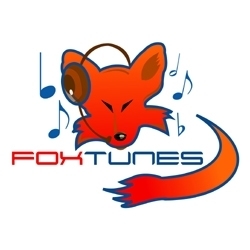 Many musicians quiver at the potential loss of a 99 cent iTunes sale, however, they forget that giving away mp3s free and legally has promotional value.
New York, NY (PRWEB) September 24, 2008
There's never been a wiser time to get your music legally. We live in a climate where illegal MP3 sharing can bring you sharply into focus on the RIAA's radar and can have devastating financial consequences at $750 per infringed song. Just ask Jeffrey Howell, who was recently found liable for multiple acts of infringement and ordered to pay $40850 in damages.
Guitarist, singer and songwriter Tom Fox is one of a small but growing group of artists giving away music for free rather than charging or having listeners fined for stealing it. Tom has made albums of free music downloads available, including songs from "Midnight Rain" (which was nominated for two independent music awards) and "Slowly" (which garnered radio play on both sides of the Atlantic). Together, these releases have been downloaded over one million times.
When asked about the wisdom of giving his music away for nothing, Tom replied, "Many musicians quiver at the potential loss of a 99 cent iTunes sale, however, they forget that giving away mp3s free and legally has promotional value."
"Offering free music can accelerate the growth of your online listener base, which ultimately can generate exposure in the form of concert invitations, Internet and satellite/terrestrial radio play (generating royalties) and traffic to your site," he said.
Tom reminds fellow musicians that Web traffic has value in of itself. It can be monetized by affiliate programs and contextual advertising. Existing models like the Ruckus network, a free ad-supported U.S. music service available to college students, Peter Gabriel's UK based WE7, and the Internet record label Magnatune, which encourages buyers to copy any album and give it away free to as many as three friends, are evidence it can also be done with music.
"They are the way forward," said Tom.
When asked what he thought about Tom giving away free music downloads, New York attorney Ray Beckerman of the Recording Industry Vs. The People blog said, "Artists can and should make their music directly available; they will make a better living, and their fans will get better value."
"As to whether it should be disseminated for free," he continued, "I'm no marketing expert, but it seems to me that one has only to look at the record companies to learn what they have always known all too well, which is that one of the best ways of marketing music is to offer at least some of it for free, to expose people to what you are doing, and to generate word of mouth. And many of the people who hear something the first time for free will become customers for life."
About Tom Fox:
Tom Fox is an award-winning singer and songwriter who has thought of a simple solution to the problem of digital distribution of his music: Give it away. His Foxtunes.com Web site has an efficient, uncomplicated design that allows easy access to legal MP3 downloads, with no membership or sign up required. All songs at Foxtunes.com are in MP3 format and contain no digital rights management restrictions.
".....Global artist of the week...." - Billy Zero - XM Satellite Radio
".....I really like the CD, voice is amazing......" - Chris Hawkins - BBC Radio
".....Just heard Tonight play on the Euro Hits channel, sounds excellent!....." - Mark Shands - DMX Music
".....It's one of the freshest sounding projects that's come across my desk in a while....." - Teresa Kinkaid - Sirius Radio
###