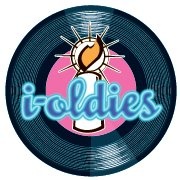 New York, NY (PRWEB) January 31, 2013
iOldies.com (CM2OLDIES, LLC) announced a domain change and a new website makeover. The new site and domain name will help consumers navigate the 18 million oldies songs data base, improve SEO with Google Search and improve customer user functionality. The immediate re-branding benefits are an increase in Google rankings, a 25% improvement in the bounce rate and an increase of 50% of visitors staying on the site. In addition, the Company has added a "Lifestyles/Nostalgia Corner" social networking tab to the welcome page.
iOldies.com serves the "hidden majority" of 79 million "Baby Boomers" born between 1946-1964 online. This underserved market is growing at the rate of 10,000 a day in the US for the next 17 years.
Record and book stores like Barnes & Noble are closing retail outlets and are in transition from physical retail locations to on-line stores. Many "Baby Boomers" are not aware of new product releases that would appeal to them since music is the "glue" of this generation that identifies this market.
iOldies has completed Phase I and II of its business plan of developing the web based platform and infrastructure, obtaining the product rights and test marketing research. iOldies Phase 111 of its business plan is to increase scale to add to its current growing database of over 265,000 registers and FB followers.