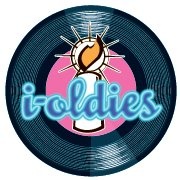 The music of the 50's, 60's and 70's helped make and shape the Baby Boomer generation.
New York, NY (PRWEB) April 30, 2012
The Baby Boomer generation is beginning to swarm online. Some of the activity that is drawing the Boomers online are online dating websites, social interaction with families and the ability to easily find Oldies music that local stores may not have.
The music of the 50's, 60's and 70's helped make and shape the Baby Boomer generation. So, it makes sense that they would want to listen to the Oldies music again. It used to be relatively easy to find a local record store that had the music that you loved. Now most of those record stores have gone out of business or have been forced out by the major retailers. The problem is that these major retailers don't carry all of the Artists from these decades and they don't sell albums or cassettes. For many people that get nostalgic about the Oldies songs, there is something about hearing a record spin. It isn't completely clear and it isn't digital, but for some people, it is exactly what they want. iOldiesMusicstore.com was created to provide all the Oldies music, in all the formats, for Oldies music lovers.
iOldiesMusicstore has recently started creating "Lifestyle" pages to remember Artists or introduce the social community to new Artists that they may be interested in. This past week, a page was created for Levon Helm to help remember his career with The Band. Another page was recently created for Adele to introduce the Oldies music lovers to newer artists.
About iOldiesMusicStore:
At iOldiesMusicstore, we are music and nostalgic lovers of the "good old times." iOldiesMusicStore was developed as a social networking site or community for "Baby Boomers." With the closing record stores as hard to find the music we like, its just not readily available to us so we made it easier to find the music we all love by offering either single or album downloads (iPod or MP3 player formats), CDs, ringtones, or even original vinyl record albums if available! Our "Juke Box" organizes all the music by era and by song types.