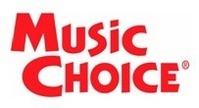 I Hate Everything About You
NEW YORK (PRWEB) October 1, 2008
The 'Rocktober' video programming on Music Choice will feature Slipknot on BIG!, the music network's new Original series featuring the life and work of artists who are the "Best In the Game." Millions of Music Choice viewers will get an exclusive opportunity to go backstage with the masked men of Slipknot as they transform into metal maniacs. Music Choice will also be featuring a 4-part Rock U Original series, with a new episode launching every week during the month of October. The series will dissect the anatomy of a Rock band.
Rock U: Anatomy of a Rock Band (Part 1: Drummers) – Watch as some of today's biggest names in Rock discuss three of today's hottest drummers – Dave Grohl, Joey Jordinson, and Travis Barker.
Rock U: Anatomy of a Rock Band (Part 2: Bassists) - Whether it's slapped or plucked, no rhythm section is ever complete without the bass player. Tune-in to check out three unique and highly-talented bassists: Flea, Les Claypool, and Fieldy.
Rock U: Anatomy of a Rock Band (Part 3: Guitarists) – From monster licks to shredding solo's, this episode highlights guitar 'heroes' such as Tom Morello, Jack White, and the legendary Dimebag Darrell.
Rock U: Anatomy of a Rock Band (Part 4 – Vocalists) – Watch as Music Choice breaks down the powerful presence of front men such as the late/great Kurt Cobain, Billie Joe Armstrong, and Maynard James Keenan.
Also featured on Music Choice during 'Rocktober' will be a special Fresh Crops episode featuring All Time Low; a Do's and Don'ts of Rock Style hosted by All American Rejects; a special edition of Doug Business As featuring Pete Wentz's tips on the importance of getting involved in multiple business ventures; an exclusive clip from Three Days Grace's live performance of "I Hate Everything About You," and exclusive DVD clips from Unearth.
"Music Choice is very excited about this year's Rocktober campaign," says Justin Prager, Director of Rock and Pop Programming for Music Choice. "The line-up of featured artists is by far our strongest to date! From Slipknot to The All American Rejects to Three Days Grace, we have all bases covered no matter what style of Rock you prefer. Between Slipknot's BIG! piece and the 'Anatomy of a Rock Band' 4-part series, this is Music Choice's proudest moment yet for original Rock music content."
About Music Choice®
Music Choice is the leading multi-platform music network that reaches millions of consumers nationwide through their televisions, online, and cell phones. Music Choice programs dozens of uninterrupted music channels; produces Music Choice Originals that feature today's hottest established & emerging artists; offers thousands of music videos, and distributes daily entertainment news clips. Music Choice is a partnership among subsidiaries of Microsoft Corporation, Motorola, Inc., Sony Corporation of America, EMI Music and several leading U.S. cable providers: Comcast Cable Communications, Cox Communications and Time Warner Cable. MUSIC CHOICE® is a registered trademark of Music Choice. Visit the Music Choice website at http://www.musicchoice.com.