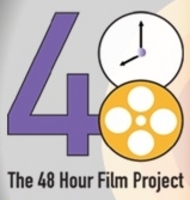 The Rumblefish Music Licensing Store is the perfect resource for our film makers because they can get great music, legally licensed at a fair price when time is short and pressure is high
Portland, Oregon (PRWEB) May 13, 2008
Rumblefish, the world's leading Sonic Branding and Music Licensing Agency, partners with 48 Hour Film Project, providing thousands of filmmakers around the world who participate in 48 Hour Film Project with a variety of expert-curated licensed music for their films for the first time since the project's inception.
48 Hour Film Project aggregates more than 30,000 filmmakers from around the world to compete and see who can make the best short film in just 48 hours. Regional contests with teams of filmmakers are assigned a genre, a character, a prop, and a line of dialogue. Filmmakers have 48 hours to create a short film containing each assigned element. Films from each city are screened at theaters in that city. Founded by Mark Ruppert in 2001, produced by Liz Langston & Mark Ruppert, the project has yielded 2000 films in 34 states and eight countries. The current 2008 tour includes more cities and more teams than previous years, including Anchorage, Athens, Edinburgh, Geneva, Key West, Mumbai, and Singapore. For the first time, filmmakers have the option of adding music to their productions from a variety of genres by utilizing their exclusive access to the Rumblefish Music Licensing Store®. Rumblefish licensing experts hand-picked appropriate music from bands and labels around the world and made it available to 48 Hour Film Project with an exclusive password protected entry into the Music Licensing Store, giving participants access to a boutique of pre-cleared quality music from well known record labels and up & coming bands. The Rumblefish partnership enables 48 Hour Film Project filmmakers to utilize music through a 3 minute licensing process as opposed to the average 30 hours needed to license one song per film.
Rumblefish CEO & Founder Paul Anthony says "Participating filmmakers deserve the broadest music palette that the music industry can provide and the Rumblefish Music Licensing Store (sm) makes that possible."
"The Rumblefish Music Licensing Store is the perfect resource for our film makers because they can get great music, legally licensed at a fair price when time is short and pressure is high" says 48 Hour Film Project founder Mark Ruppert.
About Rumblefish
Rumblefish, Inc., a Sonic Branding and music licensing agency, makes it possible for businesses and Creatives to harness the power of music to tell stories and grow their companies. The Rumblefish Music Licensing Store® (MLS) online platform makes available an expert-curated catalog of over 20,000 songs by both established and up and coming independent artists and labels including Kool & The Gang, The Feelies, Supersuckers, George Clinton and Talib Kweli w/the Procussions. Dubbed "an iTunes for Licensing" (Billboard, July 2006) MLS makes it easy to license music for major brands, films, commercials, TV programs, video games, the web and new media with pre-cleared, pre-priced easy to license music. In addition to licensing music, major international brands including Red Bull, adidas Originals and The North Face tap Rumblefish's Sonic Branding agency to answer the question "What Does Your Brand Sound Like?"®. Through a sonic identity profile®, Rumblefish defines the brand sound as well as opportunities to grow the business with music and implements music programs that create significant competitive differentiation, increase sales and brand recall.
About the 48 Hour Film Project
The 48 Hour Film Project is the oldest and largest timed film competition in the world. In 2008, more than 60 cities will participate, with over 30,000 filmmakers expected. The 48 Hour Film Project's mission is to advance filmmaking and promote filmmakers. The tight deadline of 48 hours puts the focus squarely on the filmmakers—emphasizing creativity and teamwork. While the time limit places an unusual restriction on the filmmakers, it is also liberating by putting an emphasis on "doing" instead of "talking." The emphasis is also on building communities of local creative people, facilitating making new connections, showcasing skills, and celebrating what creativity and teamwork can accomplish in just one weekend. The 2008 tour begins in April in Boston and ends in October. For more information go to http://www.48hourfilm.com.
Cities include: Albuquerque; Amsterdam; Anchorage; Asheville; Athens; Atlanta; Austin; Baltimore; Barcelona; Berlin; Boston; Brisbane; Buffalo; Chicago; Cincinnati; Cleveland; Dallas; Denver; Des Moines; Detroit; Edinburgh; Fargo; Ghent; Greensboro; Honolulu; Houston; Indianapolis; Jacksonville; Kansas City; Key West; Las Vegas; Little Rock; Los Angeles; Louisville; Madison; Miami; Milwaukee; Minneapolis; Mumbai; Nashville; New Orleans; New York; Paris; Philadelphia; Phoenix; Pittsburgh; Portland, Maine; Portland, Oregon; Providence; Richmond; Rome; Salt Lake City; San Antonio; San Diego; San Francisco; San Jose; Seattle; Second Life; Singapore; St. Louis; Tampa; Tel Aviv; Utrecht; Virginia Beach; Washington, DC; and more...
###