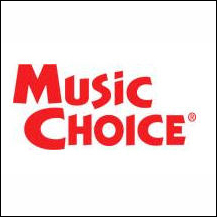 Not only is the Music Choice Artist of the Month program a tremendous marketing and promotional opportunity while we are in the middle of a current single, but the numbers that are coming in long after the single has run its course continue to remind the consumer about the depth of a record
New York, NY (PRWEB) January 17, 2007
Music Choice, the leading multi-platform music network, today announced that Music Choice On Demand, the most popular free video-on-demand service in the country, has reached a milestone of over 600 million orders, based on data provided by Rentrak, an independent data-tracking company.
"An extensive mix of music videos from established and emerging artists combined with our original shows and exclusive performances is the foundation for our success," says Damon Williams, Vice President of Programming and Production for Music Choice. "With a record 600 million orders, Music Choice has reinforced its position as the leader in on-demand music programming with consumers, cable companies, and record labels."
"Music Choice On Demand has exploded as an incredible source of opportunity for our artists," says Gary Fisher, SVP of Video Promotions & TV Programming for Columbia Records. "The number of television orders that we are seeing is absolutely incredible."
Music Choice On Demand offers millions of consumers nationwide access to an unmatched variety of music-related content, including exclusive music shows and programs that can only be found on Music Choice. They include:
Artist of the Month - A multi-platform promotional campaign that brings the music and words of today's hottest artists to millions of music fans through their TVs, PCs, and cell phones. For example, October's Artist of the Month program featuring Beyoncé realized 4 MILLION ORDERS. Since its launch in September of 2006, the Artist of the Month content has been ordered more than 10 MILLION times. "Not only is the Music Choice Artist of the Month program a tremendous marketing and promotional opportunity while we are in the middle of a current single, but the numbers that are coming in long after the single has run its course continue to remind the consumer about the depth of a record," says Gary Fisher, SVP Video Promotions & TV Programming for Columbia Records.
Certified - The hit, award-winning interactive show on Music Choice On Demand lets fans decide which featured artist deserves the Certified title. Viewers are able to vote for their favorite featured artist in a variety of categories, such as: dancing, singing, and style, by texting their votes with their Cingular phone, going online to http://www.musicchoice.com/certified, or through one-on-one fan interviews captured on the streets of New York City. Since its launch in July, Certified has garnered over 2 million orders and showcased face-offs between some of today's hottest artists - including: Beyonce vs. Janet Jackson, T.I. vs. Lil Wayne, and Chris Brown vs. Ne Yo.
Tha Corner - The monthly show only available on Music Choice On Demand that features the music and culture of today's hip hop community. In 2006, Tha Corner generated nearly 2 million orders, led by episodes featuring T.I., Lil Wayne and E-40.
Fresh Crops - The best show on VOD to hear the music of emerging artists across a variety of music genres. Showcased artists in 2006 include Dem Franchise Boyz, Rick Ross and Young Joc. Close to
3 MILLION orders were placed for the show in 2006.
Hot Video Lists - Hosted by a variety of today's biggest recording artists such as Beyoncé, Christina Aguilera, Bo Bice, Taking Back Sunday and Paris Hilton, the Hot Video Lists provide music fans with the unique opportunity to learn the music preferences of the hosts. In 2006, the Hot Video Lists were ordered over 9 million times.
About Music Choice®
Music Choice is the premier multi-platform music network that reaches millions of consumers nationwide through their TVs, PCs, and cell phones. Music Choice programs both video and audio music channels, produces exclusive music shows, films in-studio artist performances and interviews, and distributes daily entertainment news. Music Choice is a partnership among subsidiaries of Microsoft Corporation, Motorola, Inc., Sony Corporation of America, EMI Music and several leading U.S. cable providers: Comcast Cable Communications, Cox Communications and Time Warner Cable. Music Choice® is a registered trademark of Music Choice. Visit the Music Choice website at http://www.musicchoice.com.
Contact:
Karen Doler
Music Choice
215-784-5842
###