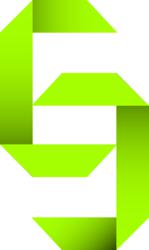 The signing of these artist is a big move for TBG as we have had the availability to increase many areas in the company
Boston (PRWEB) January 22, 2013
The Brown Group Worldwide LLC has announced the signing of three new musicians under the company's management division. Prophet, Prolific, and Zeus the Lycan have joined the company with debut projects underway.
"The signing of these artists is a big move for TBG as we have had the availability to increase many areas in the company," said Andres Farah, lead project manager.
Prophet, a Boston native, whose style is often referred to as a mix between the old school and the new which is reflective in his lyrical content, brings a combination of lyricism and production. He is currently working on his debut mix-tape entitled "Prophecy Fulfilled Vol. 1" set to release this summer.
Prolific, a Boston native with roots in Roxbury offers a versatile music origin that promotes good music for both the older and newer generations. Prolific has begun productions for his debut mix-tape entitled "In Prolific We Trust".
Zeus the Lycan comes from Waco, TX with a extreme sense of lyricism and fire. He seeks to challenge the myth that an artist can only make it when they are apart of the ruling group. Zeus is working on a three part cypher entitled "Happy Worst Day" scheduled to release this spring.
The three musicians will provide joint collaborations and various singles to be released this year to the public. More information will be featured on The Brown Group Worldwide's website and social media networks.
About the company
The Brown Group Worldwide LLC, is a public relations and marketing management company that specializes in the exposure of people's public image and relations with the public demographic. The Brown Group Worldwide provides marketing strategies and consultation in the areas of brand marketing, and business efficiency for the accomplishments of business goals. The Brown Group Worldwide also offers managerial services for artists in various fields which focuses on their public relations and team management. Our photography and publishing divisions offer various range of photography services and advertisement spaces in future print media releases. Visit us online at http://www.thebrown-group.com and http://www.facebook.com/tbgthebrowngroup