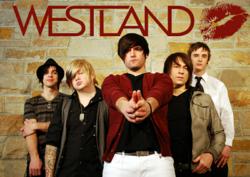 Westland is one of the hardest working groups that I've ever encountered. Their outstanding songs and energetic live shows match their work ethic. This is a group worthy of your attention.
New York, NY (PRWEB) October 03, 2011
NYC-based music management company Five Alive Management LLC has signed alternative pop rockers Westland. Their debut album "Don't Take It Personal" has sold over 20,000 copies and has charted three times on the Billboard Heatseekers Chart, most recently as #1 in the Northeast from January 1 – 8 2011. In addition, the band recently played 21 dates on Warped Tour 2011 and are currently on the Substream Press Music Tour through the end of October.
Regarding Westland, Jon Maisel, CEO of Five Alive, said "the band's diverse high energy live performance immediately gained my attention. Their stellar work ethic and musicianship made me believe they can become the next big band to come out of Boston."
About Five Alive Management LLC:
Five Alive Management LLC was founded by Jon Maisel in the spring of 2011. Mr. Maisel has a J.D. from Thomas M. Cooley Law School and a B.S. in Communication from the University of Miami. He previously opened for Incubus, Trapt, and Collective Soul while playing guitar for the band Gone To Earth.
###