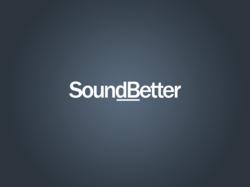 It's about time the music-production industry has its own platform for service seekers and service providers similar to other creative professional industries.
New York, NY (PRWEB) January 10, 2013
SoundBetter, an online platform that connects between musicians and audio engineers is launching with an event in New York January 15th 2013 at the renowned Stadiumred Studios. The event will showcase SoundBetter, provide a networking opportunity for the music production community, feature a Q&A with four time Grammy Award winning Mix Engineer Manny Marroquin (Bruno Mars, Kanye West, Alicia Keys, Rihanna) and is supported by industry partners Tekserve and SAE Institute.
Music production is no longer a trade reserved for a lucky few. The accessibility and affordability of production equipment has opened the trade to a tremendous pool of people, from musicians increasingly interested in home recording, to a growing number of audio students and self-taught professional producers. The production process has also changed whereby much of the work is done 'online' and clients are increasingly open to working with remote engineers.
Until now, the growing community of production talent seeking to market themselves and promote their services online did not have platform to do so. To get work they relied on daily billboards such as Craigslist, word of mouth, or took on website-building projects, only to find that building a good website is not as easy as it looks, and having their website found is even harder. On the flip side, musicians seeking audio talent were at the mercy of recommendations from their immediate circle or search engines that returned long lists of often poorly built and hard to compare websites, with no third party reviews and no mechanism for finding the best fit.
SoundBetter changes all that.
SoundBetter caters to the new music production industry - one that has tens of thousands of talented creative professionals rather than a small pool of on-location studios. Showcasing listings from niche-genre home producers all the way to large-scale remote mastering houses and everything in between. Allowing users to find a mixing engineer who worked on a particular album they love, a recording studio near them at a specific budget, a mastering engineer across the world who specializes in a particular genre or even a vocal tuning expert, easily and visually, based on industry specific criteria that make sense.
"SoundBetter solves a real pain point for musicians as well as music production professionals." Says SoundBetter founder Shachar Gilad, formerly of Waves Audio and Apple Inc. and a musician and audio engineer himself, with over one-million views on YouTube for his production tutorial videos. "I get asked for recommendations for mixing and mastering engineers all the time. Meanwhile talented audio engineers I know invest significant efforts trying to be found and get work. I've been on both sides of that equation. It's about time the music-production industry has its own platform for service seekers and service providers similar to other creative professional industries. The response so far has been overwhelming. I believe a service that connects those who seek talent with those who have talent and gets them more work is a good thing for everyone."
About SoundBetter:
SoundBetter connects between musicians and audio talent, by providing audio engineers a platform to set up a beautiful profile in minutes for free, where they can market and promote their services, showcase their skills, credits, gear, specialty, genres, budget, location and know-how. Musicians looking for engineers come to one destination and search, filter and find audio professionals locally or remotely, based on industry-specific criteria and previous client endorsements.