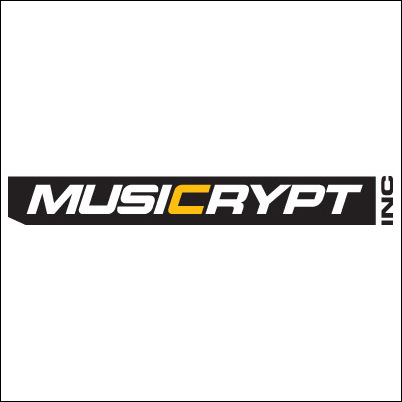 We couldn't be more delighted with the outcome of our pilot. It is estimated that there are 40 million national radio spot deliveries annually in the United States alone
Beverly Hills, CA (PRWEB) December 12, 2006
Toronto, Canada (Billboard Publicity Wire) December 12, 2006 -- Musicrypt Inc. (TSX-V: MCT, OTC: MCYPF), the leader in secure digital media distribution, today announced the successful completion of a pilot program with The Gary Group, the leading advertising agency for the recording industry, based in Los Angeles, California.
The intensive three-month program involved the secure digital delivery of radio spots to major market radio stations across the US via Musicrypt's patented Digital Media Distribution System ("DMDS"). The 30 and 60-second ad spots included Sheryl Crow's "Wildflower", Diamond Rio's "Greatest Hits II" and Indigo Girls' "Despite our Differences".
"The pilot program just completed with Musicrypt's DMDS has proved to us, that this patented technology can deliver our client's advertising in a more timely, effective and efficient manner," said Dick Gary, Chairman, The Gary Group. "We look forward to using DMDS to securely deliver broadcast quality radio and TV spots for our clients in a way that will no doubt revolutionize our industry. We will continue our work with Musicrypt to further enhance and refine DMDS for the advertising sector."
This pilot has confirmed that DMDS can deliver full broadcast quality advertising spots faster, more securely, and at far less cost than any current distribution method, as well as provide unrivaled online real-time reporting. No special network, hardware, or software is required. Agencies and stations can securely access and fully utilize DMDS via the internet from any computer, Mac or PC, anywhere in the world.
"We couldn't be more delighted with the outcome of our pilot. It is estimated that there are 40 million national radio spot deliveries annually in the United States alone", said Cliff Hunt, Chairman and COO of Musicrypt Inc. "By partnering with the Gary Group, we aim to introduce the advertising sector to our unique technology and change the paradigm of advertising spot delivery to both radio and television."
Musicrypt's DMDS has delivered over 5,000 songs from more than 150 record labels to destinations which include radio stations representing over 35 US broadcast chains such as CBS/Infinity, Citadel, Clear Channel, Cox, Cumulus, Emmis, EntreVision, Entercom, Federated Media, Sirius, Journal, DMX, Jones Radio, AOL, Music Choice, Radio One, Salem Communications, Univision, Westwood One, Regent, Premiere Radio, Next Media, XM Satellite Radio, Waitt Media and many others. DMDS is the only digital delivery system that can deliver music throughout the US and Canada.
Musicrypt is partnered in the US with Billboard, R&R and Nielsen BDS, in the UK, Europe and Australia with Adstream Ltd., and is marketed to the advertising industry by AWE, a division of The Omnicom Group.
About The Gary Group:
The Gary Group, based in Los Angeles Ca. has been the major advertising agency to the recording industry for over 25 years, and is used by more major and independent labels than any other company. The Gary Group's clients include Universal Music Group, Warner Bros. Records, Walt Disney Records, Sony BMG, Capitol Records/EMI, and many more. Its television expertise extends to network, syndication, and local broadcast television, national and local cable; direct response television and promotional consideration. The Gary Group's track record is one of success, having created media campaigns for 7 of the 10 all-time highest debuting albums.
About Musicrypt Inc.:
Musicrypt's patented Digital Media Distribution System (DMDS) is the leading secure B2B digital delivery solution for the music industry. DMDS is a web-based delivery system that pioneers secure digital file distribution by incorporating biometrics, high-value encryption and watermarking. DMDS replaces the physical distribution of musical recordings and advertising to radio, media, retailers and other authorized recipients with more accountable, effective and far less costly digital delivery of broadcast quality media via the Internet. Musicrypt trades on the TSX Venture Exchange (TSX-V) under the symbol MCT and in the U.S. under OTCBB:MCYPF. For more information on Musicrypt, please visit http://www.musicrypt.com
The statements contained in this release that are not purely historical are forward-looking statements and are subject to risks and uncertainties that could cause such statements to differ materially from actual future events or results. Such forward-looking statements are made pursuant to the safe harbor provisions of the Private Securities Litigation Reform Act of 1995. The TSX Venture Exchange does not accept responsibility for the adequacy or accuracy of this release.
U.S. PR Contact for Musicrypt Inc.:
Sarah Miller
Axis Marketing & PR
Tel: 323-653-7800
###