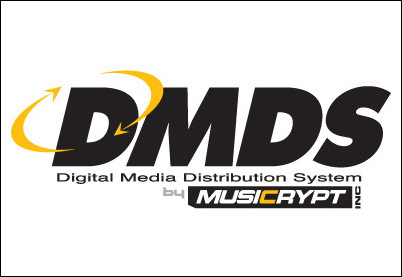 Our goal is to expand DMDS globally within the music and advertising industry and we are looking forward to moving Musicrypt's brand into new markets this year
Toronto, Canada (PRWEB) March 15, 2007
Musicrypt Inc. (TSX-V: MCT, OTC: MCYPF), the leader in secure digital media distribution, announced that it has secured $10 Million in financing. from the sale of 40,000,000 common shares at a price of $0.25 per share for gross proceeds of $10 million. Sprott Securities Inc. acted as exclusive agent for the offering. The company aims to use the funds in four strategic sectors to include, expansion of U.S. operations, UK and European partnerships, music industry promotions, and the expansion of DMDS to the advertising sector.
Musicrypt, headquartered in Toronto, has US offices in New York, Los Angeles and San Diego and is looking to expand regional offices elsewhere in the U.S. Musicrypt will also continue its UK, European and Australian expansion with strategic partner Adstream, which launched the Adstream DMDS solution in January of this year. In addition, Musicrypt will continue to nurture and grow relationships within the music industry, which to includes the four major record labels (SonyBMG, Warner, EMI and Universal) and thousands of and independent record labels across North America.
In addition, Muscirypt will also launch into the UK and European markets this year and look to expand its DMDS platform for media delivery into the advertising industry as well as other vertical markets.Following a successful pilot program in Los Angeles, Musicrypt will extend their patented DMDS to the advertising sector and continue to explore other verticals where the delivery of digital media is critical to the growth of those industries.
"Our goal is to expand DMDS globally within the music and advertising industry and we are looking forward to moving Musicrypt's brand into new markets this year," said Cliff Hunt, COO & Founder of Musicrypt. "There is great demand for a secure digital delivery platform in these industries and our DMDS is the only patented technology available to the market that has the comprehensive tools to deliver all types of media faster and more securely."
Musicrypt's goal is to power the changes occurring in the digital music industry with its patented DMDS technology. Musicrypt's DMDS has delivered over 7,000 different songs from more than 150 record labels to destinations which include radio stations representing over 35 U.S. broadcast chains such as CBS/Infinity, Citadel, Clear Channel, Cox, Cumulus, Emmis, EntreVision, Entercom, Federated Media, Sirius, Journal, DMX, Jones Radio, AOL, Music Choice, Radio One, Salem Communications, Univision, Westwood One, Regent, Premiere Radio, Next Media, XM Satellite Radio, Waitt Media and many others.
About Musicrypt Inc.:
Musicrypt's patented Digital Media Distribution System (DMDS) is the leading secure B2B digital delivery solution for the music industry. DMDS is a web-based delivery system that pioneers secure digital file distribution by incorporating biometrics, high-value encryption and watermarking. DMDS replaces the physical distribution of musical recordings and advertising to radio, media, retailers and other authorized recipients with more accountable, effective and far less costly digital delivery of broadcast quality media via the Internet. Musicrypt trades on the TSX Venture Exchange (TSX-V) under the symbol MCT and in the U.S. under OTCBB:MCYPF. For more information on Musicrypt, please visit http://www.musicrypt.com.
The statements contained in this release that are not purely historical are forward-looking statements and are subject to risks and uncertainties that could cause such statements to differ materially from actual future events or results. Such forward-looking statements are made pursuant to the safe harbor provisions of the Private Securities Litigation Reform Act of 1995. The TSX Venture Exchange has not reviewed and does not accept responsibility for the adequacy or accuracy of this release.
###