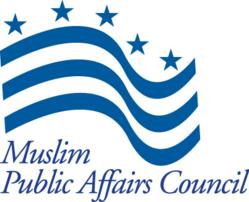 This year, we are proud to recognize these award recipients who represent the growing voice of courage and conscience in the entertainment industry.
Los Angeles, CA (PRWEB) June 03, 2011
The Muslim Public Affairs Council's Hollywood Bureau (MPAC), a public policy nonprofit organization that works to serve as a bridge between the Muslim community and the entertainment industry, announced today that it will present its 20th Annual Media Awards to the critically-acclaimed film "Miral," the award-winning TV show "The Good Wife" and the documentary "Fordson" on Saturday, June 25, in Los Angeles.
MPAC's Media Awards Gala honors artists, actors, executives, authors and activists for serving as "voices of courage and conscience." The year, MPAC will be celebrating 20 years of honoring and recognizing those who use art and media to create enriching and humanizing portrayals of Islam and Muslims, promote diversity and social justice issues, and inspire action.
"This year, we are proud to recognize these award recipients who represent the growing voice of courage and conscience in the entertainment industry," said MPAC President Salam Al-Marayati. "As MPAC celebrates 20 years of recognizing talented and inspirational voices that have brought humanizing and multi-dimensional portrayals of Muslims to millions of television and film viewers, we challenge the entrainment industry to develop more stories and projects that reflect the diversity of the Muslim community."
The 20th Annual Media Awards Gala is scheduled for 6 p.m. Saturday, June 25, at the Sheraton Gateway in Los Angeles.
The honorees
'Miral'
"Miral" is a poignant drama, directed by Academy Award nominee Julian Schnabel and written by Rula Jebreal, about an orphaned Palestinian girl who grows up in the midst of the Israeli-Palestinian conflict and finds herself drawn in during the Intifada of the late 1980s. Based on a true story, "Miral" is the first mainstream Hollywood production which presents a Palestinian narrative from the perspective of three generations of Palestinian woman.
'The Good Wife'
The critically-acclaimed CBS television series "The Good Wife" will also be honored for two episodes this season, which focused on Islamophobia. Executive producers and writers Ted Humphrey and Leonard Dick will accept the award for the episodes "Boom" and "On Tap."
'Fordson'
The documentary "Fordson" follows a predominately Arab-American high school team from Dearborn, MI, during the last 10 days of the Muslim holy month of Ramadan. It shows the story of a community holding onto its Islamic faith while struggling to gain acceptance in a post-9/11 era.
MPAC's Media Awards honorees have included:

Actor/Activist and Emmy Award-winning actor Alec Baldwin
Academy Award-nominated Documentarian Morgan Spurlock for "Where in the World is Osama Bin Laden?"
ABC's "Grey's Anatomy" for its episode "Give Peace a Chance"
"Fox Searchlight Pictures for "Slumdog Millionaire"
"The Simpson's" Producers and Director for its episode "Mypods and Boomsticks"
Producer Lawrence Bender for "An Inconvenient Truth"
The CW sitcom "Aliens in America"
Author/Filmmaker Michael Moore
Warner Brothers & Section Eight Productions for "Syriana"
Dave Eggers for his book "Zeitoun"
Writer/Director Cherin Dabis for "Amreeka"
Founded in 1988, MPAC is an American institution which informs and shapes public opinion and policy by serving as a trusted resource to decision makers in government, media and policy institutions. MPAC is also committed to developing leaders with the purpose of enhancing the political and civic participation of Muslim Americans.
###