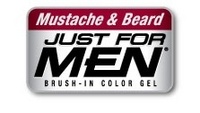 We've had hundreds of submissions for the 'Goulet' award, and our certified mustacheologists narrowed it to a strong group of candidates ranging from celebrities to average citizens. We are excited to see which distinguished Mustached American the public will choose
ST. LOUIS (PRWEB) October 9, 2008
Sixteen finalists were selected by AMI's certified mustacheologists from a pool of more than 60 nominees. Finalists include U.S. Army Sgt. Jon Alvarez of Baldwinsville, NY; Jason Giambi of the New York Yankees; the staff of the Boston Phoenix; retired policeman Tim Galvin of Sufern, NY; Libertarian presidential candidate Bob Barr; retired civil servant Denny Rogers of Farmington, MO; former Major League Baseball MVP Keith Hernandez, and defense consultant Jim Tritten of Albuquerque, NM. (view full list here).
"Wow, winning the 'Goulet' award," a stunned Hernandez mused when told of his candidacy. "Next to playing in the major leagues, winning two World Series titles, being named MVP, winning 11 consecutive Rawlings Gold Glove awards, appearing on Seinfeld, marrying my wife Kai, and using Just For Men® Haircolor … if I win, that might be the 29th or so best experience of my life."
To vote, visit http://www.AmericanMustacheInstitute.org and click on the award link. Voters may then choose one of 16 finalists. The winner will be named at 'Stache Bash 2008 at the Lumiere Casino in St. Louis on Saturday, Oct. 25.
Just For Men® Haircolor, the official enhancer of the Mustached American, will sponsor both the "Goulet" award and 'Stache Bash 2008, making a $5,000 contribution to Challenger Baseball.
"We've had hundreds of submissions for the 'Goulet' award, and our certified mustacheologists narrowed it to a strong group of candidates ranging from celebrities to average citizens. We are excited to see which distinguished Mustached American the public will choose," said Dr. Daniel T. Callahan, AMI research director.
For more information about the "Goulet Award" or 'Stache Bash 2008, visit http://www.americanmustacheinstitute.org, call (877) STACHE-1, or e-mail info@AmericanMustacheInstitute.org.
About AMI
The American Mustache Institute, the bravest organization in the history of mankind behind only the U.S. Military and the post-Jim Henson Muppets, is the world's only facial hair advocacy and research organization, with more than 600 chapters around globally. AMI battles negative stereotypes and discrimination against the "Mustached American" race. Based in St. Louis due to the presence of the world's largest mustache – the Gateway Arch – the organization is committed to recapturing the mustache's glory years of the 1970s, when there existed a climate of acceptance, understanding, and flavor saving for Mustached Americans.
About Challenger Baseball
Challenger Baseball is a baseball league for youngsters and adults with developmental disabilities. The fundamental goal of Challenger Baseball is to give every player the chance to play. To realize that goal, Challenger has two basic rules: every player bats each inning, and every player plays the field. The league does not count strikes, and does not count outs. Every player scores and every player wins. Challenger Baseball participants learn not only the fundamentals of baseball, but also experience teamwork, being cheered on by a crowd, and being encouraged by peers. All players are named all-stars and all receive trophies.