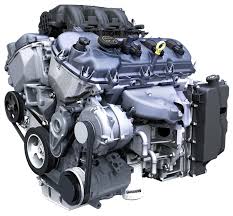 The discounted pricing that is now attached to these motors is expected to help all buyers searching for a quality replacement.
St. Louis, Missouri (PRWEB) May 12, 2013
The Ford Mustang has remained in production for more than 50 years in North America. Owners of vehicles, mechanics and warranty companies can now find a better way to search for replacement engines online. The crateengines.co company is now selling Mustang crate motors. These genuine engines are offered in the most popular displacements to offer easier resources for buyers to purchase a quality engine without retail markup pricing. The entire Mustang inventory and pricing can be obtained by visiting the company website.
Ford has used multiple engine types to the power the Mustang over the course of the production run. Some of the motors that have been used in this vehicle series have been placed into other cars and pickup trucks in the company lineup due to the sales success.
The high horsepower ratios and reliable performance of the created motors has helped the Crate Engines Co. to include these motors for sale online. The discounted pricing that is now attached to these motors is expected to help all buyers searching for a quality replacement.
The online developments to the company website have resulted in expedited shipments and price deliveries for customer quote requests this year. These online options for price research and engine information are now designed to provide helpful data to engine buyers before a sales transaction takes place. There are now hundreds of pages added online for buyers to use as a main resource when researching engine quality and other essential information. The pricing delivery method now available online provides alternatives to telephone assistance.
The new policies for shipping engines to customers is helping to expand the sales volume this year. All customer orders placed online or through the toll-free company number receive expedited processing and shipment. These same day policies were introduced earlier this year and are now available for all shipments. The freight distribution agreements that have been created by this company are responsible in part for faster deliveries to all engine buyers.
About CrateEngines.co
The CrateEngines.co company is a leading supplier of new and rebuilt crate motors for cars, trucks and sport utility vehicles in North America. The company staff assists all buyers online and by telephone to ensure that each order is accurate and shipped in a timely manner. The online developments introduced by this company this year are now helping more buyers to eliminate the research process before purchasing an engine. The CrateEngines.co company now attaches up to 36 months of warranty protection for each crate motor that is ordered. These warranties are one effort in place to preserve the usability of the import and domestic motors that are offered for sale.