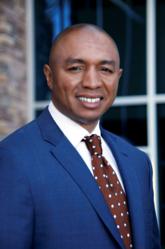 Jeff brings incredible knowledge and experience to our office. He also has the passion and drive to help people in the Las Vegas area succeed as they build their financial plans.
Las Vegas, NV (Vocus/PRWEB) April 11, 2011
Jeff Clemons has taken the reigns of the Nevada general agency for the Massachusetts Mutual Life Insurance Company (MassMutual). A financial services industry veteran who worked for Northwestern Mutual for the past two decades, Clemons moved to MassMutual to build his own agency and create a greater impact in Nevada, a state challenged by unemployment and a sputtering economy.
Among his first order of business, job creation.
Clemons and MassMutual will fill 47 financial services positions in the agency over the next three years.
"I like to build things and this is an opportunity to build something of importance for Nevada. The people of Nevada have been hit especially hard in this economic downturn. We lead the nation in many unpleasant categories. My office is going to help impact our community's financial security by offering education to the public and career opportunities in financial services," he said.
"Jeff brings incredible knowledge and experience to our office. He also has the passion and drive to help people in the Las Vegas area succeed as they build their financial plans," said John Vaccaro, Senior Vice President of Sales & Distribution for MassMutual.
Mr. Clemons always had a knack for making his income grow even when he was just a boy growing up raking leaves and selling candy in Saginaw, MI.
"I was always generating revenue from as far back as I can remember," he said.
Clemons, who grew up with modest means in the former automotive town, says his upbringing as the oldest of three with a single mom, has given him the deep insight and drive necessary to help Nevada residents turn their fiscal health around.
Clemons' own story is a playbook in perseverance.
"My mom was determined and hardworking. She did not make a lot of money but she managed with three kids. She was frugal and she taught me how to manage resources well," he said.
As a child, Clemons was an early leader, getting his siblings ready for breakfast and starting his mother's car for her in the winter before she left to her job cleaning the local hospital. He dreamed of leaving Saginaw and starting out on his own. Clemons joined the U. S. Air Force at 18 and was stationed in Germany and later Las Vegas. After his service was complete, Clemons pursued his dream for a degree in managerial finance at the University of Nevada, Las Vegas.
Clemons sees the parallels of his success with many client stories he has come across in Nevada over the years.
The one constant to prosperity is planning, he said.
"The power of planning can change the economic state of a community. You can create your own future by having a path and the discipline to stick to it," he said. "Las Vegas will come back and we will be better having gone through this recession. MassMutual wants to be out in front helping people make smart financial decisions. We will help raise the economic well being of this community one client at a time."
About MassMutual
Founded in 1851, MassMutual is a leading mutual life insurance company that is run for the benefit of its members and participating policyholders. The company has a long history of financial strength and strong performance, and although dividends are not guaranteed, MassMutual has paid dividends to eligible participating policyholders every year since the 1860s. With whole life insurance as its foundation, MassMutual provides products to help meet the financial needs of clients, such as life insurance, disability income insurance, long term care insurance, retirement/401(k) plan services, and annuities. In addition, the company's strong and growing network of financial professionals helps clients make good financial decisions for the long-term.
MassMutual Financial Group is a marketing name for Massachusetts Mutual Life Insurance Company (MassMutual) and its affiliated companies and sales representatives. MassMutual is headquartered in Springfield, Massachusetts and its major affiliates include: Babson Capital Management LLC; Baring Asset Management Limited; Cornerstone Real Estate Advisers LLC; The First Mercantile Trust Company; MassMutual International LLC; MML Investors Services, LLC, member FINRA and SIPC; OppenheimerFunds, Inc.; and The MassMutual Trust Company, FSB.
###