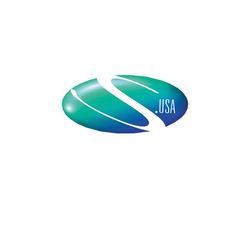 (Vocus) May 7, 2008
S.USA Life Insurance Company, Inc. is hosting its inaugural Chicago Women's Financial Empowerment Roundtable. This premiere roundtable will feature a panel of six expert senior executive women discussing current financial trends that affect women specifically. S.USA is proud to partner with this exceptional panel of professionals to promote and ensure the financial education and success of women.
The experts:

Cristina Benitez, President, Lazos Latinos-Latino Leadership Development
Deane Brown, Partner, Beermann Swerdlove, LLP
Marian Carrington, Principal, Carrington & Carrington, Ltd.
Emilia DiMenco, Executive Vice President, Harris Bank
Anne Ladky, Executive Director, Women Employed
Lindsay Tilchen Johnson, Vice President, The Tilchen Corporation
S.USA, a leading financial services provider, committed to the financial education of women, offers this unique education opportunity, in a non-traditional forum, for women of all backgrounds. In providing education and tools to help women, families and individuals take control of their financial destinies; S.USA continues to fulfill its mission to support the personal and professional development of women throughout greater Chicago.
WHEN:
Tuesday, May 20, 2008
Registration & Coffee: 9:30 AM – 10:00 AM
Session: 10:00 AM - 11:30 AM
Networking Brunch: Starts at 11:30 AM
WHERE:
S.USA Chicago Office
55 E. Jackson Blvd.
Chicago, IL 60604
About SBLI USA/S.USA
S.USA Life Insurance Company, Inc. is a subsidiary of SBLI USA Mutual Life Insurance Company, Inc. SBLI USA and its subsidiaries are licensed in 49 states, the District of Columbia, the U.S. Virgin Islands, and Puerto Rico. With more than $15.9 billion of insurance in force, $1.5 billion in assets, $129 million in surplus capital, 200 associates and over 300,000 policyholders, the company is committed to offering affordable, flexible and easy-to-access products through a variety of integrated channels, including direct mail, telemarketing, a bilingual Web site, licensed agents, and walk-in Customer Centers.
SBLI USA Mutual Life Insurance Company, Inc. is the parent company to SBLI USA Holdings, Inc., which owns subsidiary companies S.USA Life Insurance Company, Inc., and SBLI USA Diversified Services Company, Inc. To learn more please visit http://www.sbliusa.com .
###