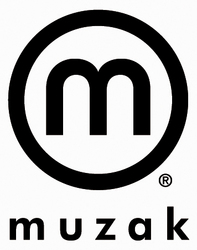 The launch of the MV is a significant milestone for Muzak and underscores our ongoing commitment to strategic investment in our products and services
Fort Mill, SC (Vocus) August 20, 2009
Muzak, the world's leading provider of in-store music, messaging and branded sensory media, announced the release of a new state-of-the-art media device, the Encompass MV. With a sleek design and easy to read digital display, the Encompass MV weighs just 11.2 oz and is small enough to fit in the palm of a hand, making it economical to ship and easy to set-up. The industry leader, who celebrates their 75th Anniversary this year, is the only music provider to offer superior music programming to clients via IP, Satellite, disc or a combination of the three.
"The launch of the MV is a significant milestone for Muzak and underscores our ongoing commitment to strategic investment in our products and services," said Steve Villa, CEO. "With Muzak's unrivaled attention to detail and industry-leading support team, our customers receive the best all-around experience when they partner with Muzak."
The Encompass MV combines several features in one convenient package: custom music programming, on-hold and overhead messaging and scheduling capabilities--all of which can be managed and updated via the Internet. Using a secure website, clients may manage multiple Encompass MVs across many locations quickly and simply. The Encompass MV, which stores up to 500 hours of programming, offers two distinct zones of music and messaging powered by a solid-state flash memory, which improves reliability and reduces power consumption to less than that of a single standard light bulb.
Muzak Styles, an exclusive new suite of programming options, were developed in tandem with the Encompass MV, to offer clients even more options than ever before. Styles programs deliver a rich music experience, centered around a variety of lifestyles and business types, delivered via state-of-the-art technology at a price point unrivaled in the industry. The new IP based system is so popular, it is already utilized by over 4,500 clients.
"Our clients have diverse needs--even within one company, you can find storefronts with specific requirements. A one-size-fits-all approach simply can't work for everyone", stated Bob Finigan, VP Product and Marketing. "We really consider every scenario--from a complex, fully network-managed solution, to the simple plug-and-play self installation. Other providers lack the resources to offer the level of customized service and personal support that we provide to our clients every day."
About Muzak:
Muzak creates relevant sensory experiences that touch more than 100 million people daily. Businesses of all sizes trust Muzak to enhance their brand image using strategic integration of branded sensory media, including: music, digital signage, targeted custom in-store and on-hold messaging, custom scent and exciting live events that reach customers in store and beyond. Through its national support network, Muzak designs, installs and services professional sound systems, drive-thru systems, commercial television and more. For more information, visit us at muzak.com.
Contact:
Brittany Lyke
800 331.3340 x 10242
###