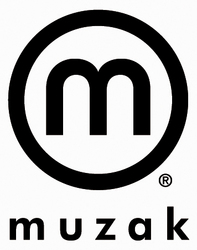 While Muzak specializes in creating unique and highly customized music experiences, we noticed some clients searching for a broader spectrum of music
Fort Mill, SC (Vocus) September 29, 2009
Muzak, the world's leading provider of in-store music, messaging and branded sensory media, is excited to announce a brand new suite of music programming for businesses, called Muzak Styles.
The concept of Styles programming, developed in tandem with the new Internet-based music delivery system the Encompass MV, was designed exclusively for businesses that appeal to wider audiences and look to create unforgettable experiences for their customers. Muzak Styles programs are the most diverse and also some of the largest Muzak has ever offered, with up to 500 hours of programming available to play at a given time.
"While Muzak specializes in creating unique and highly customized music experiences, we noticed some clients searching for a broader spectrum of music," said Mike Kelly, Director, Project & Relationship Management. "We developed Styles programming specifically for the sports bars, hair salons and other businesses out there that cater to people of all ages and backgrounds."
The initial launch of Styles will include five unique programs: 'Organic', acoustic and singer-songwriter hits; 'That Rocks', all forms of rock music; 'Generations', a trip from the '60s through today; 'Hospitality', light jazz and metro grooves; and 'Transcend', a combination of new age, Celtic and world beat music.
About Muzak:
Muzak creates relevant sensory experiences that touch more than 100 million people daily. Businesses of all sizes trust Muzak to enhance their brand image using strategic integration of branded sensory media, including: music, digital signage, targeted custom in-store and on-hold messaging, custom scent and exciting live events that reach customers in store and beyond. Through its national support network, Muzak designs, installs and services professional sound systems, drive-thru systems, commercial television and more. For more information, visit us at http://www.muzak.com.
Contact:
Brittany Lyke
803.331.3340 x 10242
brittany_lyke (at) muzak.com
###