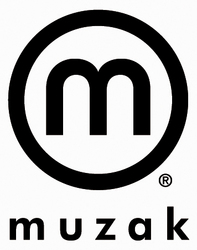 Seventy-five Years of Muzak. What Experience Sounds Like.
(Vocus) March 25, 2009
Charlotte, NC -- Muzak, a leading provider of media solutions and sensory branding for businesses, is proud to announce the launch of its 75th anniversary website entitled, "Seventy-five Years of Muzak. What Experience Sounds Like." The website, http://75.muzak.com, is being launched in connection with a year-long celebration of Muzak's history as an industry pioneer.
The website will feature Muzak's exclusive collection of digitally re-mastered tracks from the Company's recently rediscovered archive of more than 10,000 original recordings made between 1934 and 1954. These master recordings of original Swing-era artists were broadcast to Muzak's business customers but have not been heard for more than 50 years.
"In 1934 Muzak began providing music to corporate America, and the soundtrack of business was forever changed," said Bruce McKagan, Vice President, Content Services. "Three quarters of a century later, we were very excited to discover that during our first twenty years in business Muzak made exclusive recordings of some of the most popular artists of the 1930s, '40s and '50s. While researching our company history, we uncovered hundreds of forgotten boxes of masters—and they're in pristine condition!"
"Our 75th anniversary is the perfect time to celebrate Muzak's past and redouble our focus on providing innovative music programming," said Stephen P. Villa, Chief Executive Officer of Muzak. "The launch of our new website will facilitate interaction with current and potential clients while allowing the general public to enjoy great music and celebrate the anniversary of a great American company. In addition to launching the new website, we have other exciting events planned for 2009 that will build our brand, enhance our client relationships and expand our business. As always, we are focused on advancing technology to ensure that Muzak remains on the forefront of music and sensory branding innovation."
Throughout 2009, Muzak will regularly release exclusive tracks on the new website, featuring influential artists such as the Dorsey Brothers, Rosemary Clooney, Glen Gray, Fats Waller, Vic Dimone, The Green Brothers, Ben Selvin and Len Collins. Until now, these recordings have never been released to the public. Tune in all year long as Muzak reveals a new decade of history every month!
About Muzak
Muzak creates sensory experiences that reach more than 100 million people daily. Some of the largest brands in business trust Muzak to enhance their brand image. Muzak creates an endless variety of music programming from a catalogue of over 2.6 million songs and produces targeted custom in-store and on-hold messaging. Through its national service and support network, Muzak designs and installs professional sound systems, digital signage, drive-thru systems, commercial television and more. For more information, visit http://www.muzak.com.
###