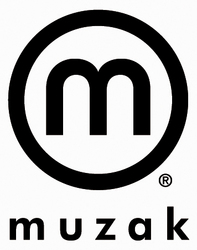 Expanding upon our sensory branding capabilities, we are now providing our clients with a full-service suite of brand enhancing solutions that go well beyond music
Fort Mill, SC (Vocus) July 8, 2009
Muzak, the world's leading provider of in-store media and branding, has announced a new partnership with The Picture People, a national family portrait studio. The firm, known as MuzakID, was recently retained to create a signature sound through a custom designed in-studio music and messaging program, and an exclusive live concert series in conjunction with the well-known children's group The Sugar Beats, who appeared at flagship The Picture People locations across the United States.
Concert event dates required additional staff from The Picture People to handle the increased volume of new customers booking portrait sessions. Over the duration of the promotion, 20,000 free songs were downloaded from a custom-branded music site and 10,000 branded CDs were given away as part of a portrait package.
"We want our studios to be engaging environments that provide our customers with a unique and quality experience. We are extremely enthusiastic about our decision to partner with Muzak in this capacity. Muzak understands our brand aspiration, and have an extremely well-rounded creative team, backed by a solid reputation for service," stated Charles Masson, CEO of The Picture People.
The Picture People are a "picture perfect" fit for MuzakID's interactive new media offerings. Muzak brings the emotional power of music directly to customers, making their experience more distinct and memorable.
"Expanding upon our sensory branding capabilities, we are now providing our clients with a full-service suite of brand enhancing solutions that go well beyond music," said Steve Villa, CEO of Muzak. "The Picture People have been an ideal client for Muzak. Strategy consulting, interactive media, online music extensions, events and promotions really excite retailers looking for innovative and fresh ideas to create value and connect with their customers in new ways."
About The Picture People
Founded in 1987, The Picture People currently has 174 company-owned portrait studios operating in 33 states across the country. The company delivers quality portraits to customers within an hour with no sitting fees and a 100% satisfaction guarantee. The Picture People Promise focuses on capturing unique portrait expressions that will result in a lifetime of cherished memories. Whether it is a traditional family picture or a series of portraits highlighting the milestones of youth, The Picture People studios are committed to providing a great experience and offering high-quality portraits to display and share.
About Muzak
Muzak creates sensory experiences that reach more than 100 million people daily. Some of the largest brands in business trust Muzak to enhance their brand image. Muzak creates an endless variety of music programming from a catalogue of over 2.6 million songs and produces targeted custom in-store and on-hold messaging. Through its national service and support network, Muzak designs and installs professional sound systems, digital signage, drive-thru systems, commercial television and more. For more information, visit us at http://www.muzak.com .
Contact:
Brittany Lyke
803.331.3340 x 10242
###