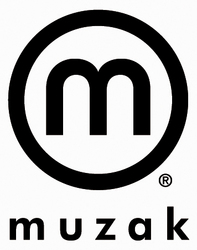 Qdoba's new online media platform represents a significant accomplishment for the entire Touch and Muzak development teams, who worked tirelessly to build this solution.
Denver, CO (Vocus) March 2, 2010
Qdoba Mexican Grill®, a leader in the fast-casual industry known for its innovative and fresh Mexican cuisine options, announced today the company is taking its brand experience online with the addition of an interactive music player to its Web site through a partnership with Muzak, a leading provider of music and sensory branding services for businesses.
The music player, available now on Qdoba's Web site (http://www.qdoba.com/OurSound.aspx), offers a mix of the same fresh artists and songs that are played in many Qdoba restaurants across the country.
"We are always looking for innovative ways to extend our customers' brand experience outside of the restaurants," said Karen Guido, Qdoba's VP of Marketing. "In the last year, we've focused on expanding our brand online through social media initiatives and now by integrating our sound on the Web site, and we will continue to look for ways to maximize our customer interaction, whether that be in our restaurants, on the Web, or a mix of both."
Qdoba's new web player, developed by Muzak, integrates social media aspects by allowing users to share their favorite songs/artists on Facebook and Twitter, read about monthly featured artists, purchase songs that they enjoy, and embed the player on their personal Web sites. In the coming weeks, Qdoba will also begin to offer free downloads to customers, as an additional way to integrate the brand experience at home.
The integrated web player is another step in brand evolution for Qdoba, closely following the recent redesign of the POP in the restaurants, as well as the company Web site last year, highlighting its roots as an artisanal Mexican kitchen.
Touch, the new division of Muzak responsible for the campaign, is a comprehensive sonic and sensory branding firm. Touch is focused on working with progressive brands like Qdoba, on strategic media and marketing efforts that connect customers in new and non-traditional ways.
"Great brands are always seeking meaningful ways to create deeper connections with their customers," said Bob Finigan, Vice President and General Manager of Touch, A Muzak Co. "Qdoba's new online media platform represents a significant accomplishment for the entire Touch and Muzak development teams, who worked tirelessly to build this solution." Finigan continued: "Brand loyalists are now able to get inside the brand, discover music and share and create new communities at an unprecedented level."
"We look forward to continuing to build our relationship with Muzak and hope that we can work with their team to add additional capabilities to our music player and further our brand experience to our customers in the future," added Guido.
About Qdoba Mexican Grill®
Qdoba Mexican Grill is an artisanal Mexican kitchen where anyone can go to enjoy a fast, handcrafted meal prepared with fresh ingredients and innovative flavors. Each Qdoba restaurant showcases food that celebrates Qdoba's passion for ingredients, a menu full of innovative flavors, handcrafted preparation and inviting service. Founded in Denver in 1995, Qdoba is among the nation's largest Mexican fast-casual chains with more than 500 restaurants in 42 states and the District of Columbia. Qdoba is a wholly owned subsidiary of Jack in the Box Inc. (NASDAQ: JACK). Franchise development rights exist for additional Qdoba Mexican Grill restaurants in areas throughout the nation. For more information about Qdoba or about franchising opportunities with the company, please visit http://www.qdoba.com.
About Touch
Touch is a solutions-driven experience design firm that specializes in audio and sensory branding. Drawing from Muzak's heritage in audio branding, proven expertise matching media with brands, deep access to content and massive installation network, Touch offers brands a true single source solution. Through the strategic application of custom music, voice, video and scent, Touch amplifies every experience consumers have with a brand – no matter where they encounter it.
About Muzak
For more than 75 years, Muzak has continued to lead their industry by acquiring, designing and delivering rich media-based solutions to clients worldwide. Through 200 sales and service offices, Muzak designs and installs Digital Signage networks, leading drive-thru equipment and professional sound systems to a variety of clients in the retail, hospitality and restaurant industries. Muzak's services reach over 100 million people every day. For more information, visit http://www.muzak.com.
MEDIA CONTACT:
Lauren Preston,
Qdoba Mexican Grill
Phone: 720.898.3935
Brittany Lyke
Muzak
Phone: 800 331.3340 x 10242
###