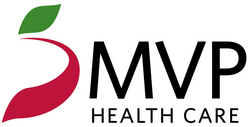 Partnering with HM Insurance Group enhances MVP's capabilities by adding the security and simplicity of reinsurance from a nationally recognized industry leader
Schenectady, NY (Vocus) March 13, 2010
MVP Health Care and HM Insurance Group today announced a joint initiative that will offer MVP's self-insured clients the added protection of stop loss insurance through HM Life Insurance Company and HM Life Insurance Company of New York. Overall, HM Insurance Group has three decades of experience providing employers with health risk solutions.
"Partnering with HM Insurance Group enhances MVP's capabilities by adding the security and simplicity of reinsurance from a nationally recognized industry leader," said David Henderson, executive vice president and chief marketing officer of MVP Health Care. "Our capabilities also include proactive health management solutions to control costs, administrative services that our clients have identified as best-in-market and a national network solution offered in partnership with CIGNA HealthCare," he said.
Self funding has increasingly become the choice of large employers (200 or more employees), according to the Kaiser Family Foundation. The Kaiser research concludes that 77 percent of employees of large companies are in self-insured plans.
For employers who self-insure their employee health benefits plan, stop loss insurance provides help to protect the employer's self-funded plan from unexpected high claims, subject to the limits of the policy. HM Insurance Group works to protect businesses and their employees from the potential financial losses associated with health costs.
HM Life Insurance Company and HM Life Insurance Company of New York each have "A-"(Excellent) ratings from A.M. Best Company, one of the country's oldest and most respected rating agencies. Through its insurance companies, HM Insurance Group holds insurance licenses in 50 states and the District of Columbia and maintains sales offices across the country.
"Providing employee health benefits is one of the most critical decisions an employer makes. We're pleased to partner with MVP Health Care to provide added security and simplicity to MVP's wide range of capabilities," said HM President and Chief Operating Officer Michael W. Sullivan.
Founded in 1983, MVP Health Care is a regional, not-for-profit health insurer based in Schenectady, N.Y. Through its operating subsidiaries, it provides fully insured and self-funded employer health benefits plans, dental insurance, and ancillary products, such as flexible-spending accounts, to 750,000 subscribers in New York State, Vermont and New Hampshire. For more information, visit: http://www.mvphealthcare.com.
###