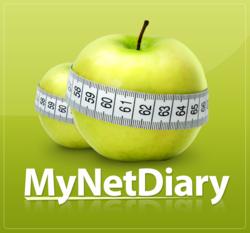 "Through this partnership, we will make it a seamless process to keep track of your weight and your nutrition on MyNetDiary to help people reach their fitness goals more smoothly." -Cedric Hutchings, Withings General Manager.
Cherry Hill, NJ (PRWEB) April 26, 2012
MyNetDiary, a comprehensive food diary and calorie counter with online and mobile app services, announced its integration with two popular Withings products, the Wi-Fi Body Scale and Blood Pressure Monitor, allowing members to automatically send data from both devices to their MyNetDiary account to aid with monitoring their health and diet.
"This integration with Withings makes it even easier for people to keep track of their diet, weight changes and health," says Sergey Oreshko, CEO of MyNetDiary. "We have always strived to make calorie and exercise tracking as fast and simple as possible, and now with the speed and technology Withings offers through its dynamic products members can focus more on achieving their goals and less on manually entering data."
For MyNetDiary members who own a Withings Wi-Fi Body Scale, data from each weigh-in, including body weight, fat and lean body mass and BMI, can be downloaded automatically to their MyNetDiary account. And for members who have the MyNetDiary Auto-Pilot feature enabled, the new data will automatically adjust target calorie intake in conjunction with the recorded changes and the user's weight loss goal and target date.
MyNetDiary members can also automatically link data from the Withings Blood Pressure Monitor and an iOS device. The Withings Blood Pressure monitor can measure systolic, diastolic blood pressure and BPM. Many MyNetDiary members already record their calorie intake and exercise through the iPhone and iPad apps MyNetDiary offers.
"We are a leader in tracking for diet and health," says Oreshko. "Our service allows a user to track up to 45 different macro- and micro-nutrients, and record up to 20 different body measurements, more than any other calorie tracker on the market. Blood pressure and heart rate data play obvious and important roles in one's overall health, and they should be monitored when dieting and exercising for weight loss."
"Weighing yourself and keeping track of your diet are obviously two major components of weight control, and MyNetDiary makes it very easy and seamless to do both" said Cedric Hutchings, Withings General Manager. "Through this partnership, we will make it a seamless process to keep track of your weight and your nutrition on MyNetDiary to help people reach their fitness goals more smoothly."
For more information about how the MyNetDiary calorie counter works with Withings products, contact MyNetDiary's Marketing Director, Ryan Newhouse, at (800) 385-7461 ext. 1015 or visit http://www.mynetdiary.com/helpWithings.html.
About MyNetDiary
Launched in 2007 and with now over 2 million members, MyNetDiary is a comprehensive, modern online and mobile weight loss service that helps members lose weight safely through calorie tracking while following American Dietetic Association guidelines. MyNetDiary offers free and paid subscriptions that include personalized analyses of calorie and nutrient needs, assistance with target weight goals, access to personalized progress charts and a state-of-the-art Diabetes tracking service. MyNetDiary offers Android, iPhone, iPad, BlackBerry and Samsung bada apps for instant mobile tracking and has been featured in USA Today, NPR Morning Edition, Health Magazine, Chicago Tribune, Mac|Life and on Lifetime Network, NBC-TV and FOX 5 in DC.
About Withings
Withings is a leading force in the personal healthcare revolution. It designs, develops, and industrializes health and wellness connected devices that help families across the world take better charge of their health. French start-up founded by two executives with a technology and telecom industry background, Withings has proven its capability to turn health sensor into simple, popular, and enjoyable connected devices. In September 2009, Withings launched in the US its Wi-Fi Body Scale, the first ever Internet-connected body scale.