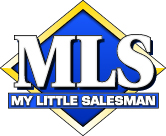 Austin, Texas (PRWEB) April 18, 2013
My Little Salesman Truck & Trailer advertiser American Truck Showrooms, based in Gulfport, Mississippi, recently purchased thirty Peterbilt 387s, according to a marketing spokesperson.
The 2010 Peterbilt 387 is fuel conscious and includes a Thermo King APU unit, as well as compliant to California's stringent emissions regulations. The trucks join the American Truck Showrooms fleets in Georgia and Mississippi.
American Truck Showrooms offers a rental with option to purchase plan for owner-operators who struggle to get approved for financing. Find American Truck Showrooms' trucks for sale on My Little Salesman's website.