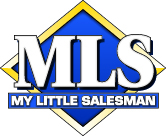 Austin, TX (PRWEB) June 04, 2013
My Little Salesman customer Circle R Side Dump is pleased to introduce two new features that increase driver safety, decrease trailer damage, and save time.
The new in-cab side to side switch system allows the driver to change the dump direction of the trailer from the cab even while moving, saving the driver time from pulling over and getting out of the truck.
The tarp lock-out system prevents the tub from dumping if the tarp is not completely rolled up using a position sensor.
Find Circle R Side Dump trailers for sale on My Little Salesman's website and contact Circle R Side Dump at 800-633-1648 for more information.