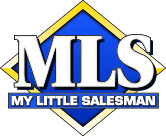 Austin, TX (PRWEB) April 23, 2013
Thousands of coal preparation and processing professionals will converge at Coal Prep 2013 in Lexington, KY April 30 - May 2. The only annual trade show in the United States for the coal preparation and processing industry, Coal Prep 2013 offers a multi-day conference and exhibit hall.
My Little Salesman is pleased to make their Truck & Trailer and Heavy Equipment catalogs available free for attendees and exhibitors. My Little Salesman is an industry leader in marketing new and used trucks, trailers, and heavy equipment for the construction, trucking, forestry, aggregate, and mining industries.