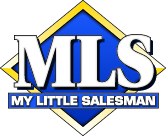 Austin, TX (PRWEB) May 30, 2013
My Little Salesman will exhibit and attend Great West Truck Show in Las Vegas, NV May 30 - June 1. The Great West Truck Show boasts attendance of over 17,000 and is the only major truck show to serve the western United States.
My Little Salesman encourages all Great West Truck Show attendees to stop by booth #4734 for copies of the June issues of Truck & Trailer and Heavy Equipment, a free 3-month subscription to My Little Salesman catalogs, and demonstrations to new features to http://www.mylittlesalesman.com. New features include social media share buttons, image zoom, and enhanced search rank.