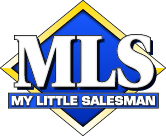 Austin, TX (PRWEB) April 16, 2013
Hino Trucks announced a newly designed air suspension for model 195 trucks at ExpoCam this week.
The new suspension, designed by Link Manufacturing in Sioux Center, Iowa, consists of a 12v compressor, dual air bags, and a magnetic height control sensor to balance frame height. Hino Canada Vice President of Sales and Marketing Eric Smith said the new suspension will cost between $3,000 and $3,500 more than the standard spring suspension and is ideal for transporting delicate cargo.
Hino Trucks expects the new air suspension will be in dealerships this August. Customers can find new and used Hino Trucks on My Little Salesman's website.