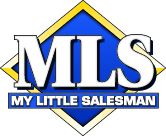 Austin, TX (PRWEB) April 09, 2013
Thousands of Pacific Northwest logging professionals will converge at the 75th Annual Intermountain Logging Conference and Equipment Show in Spokane Valley, WA April 11 - 13. Offering panel presentations, technical training classes, and an equipment lot, the Intermountain Logging Conference also presents swamp logger Bobby Goodson as keynote speaker.
My Little Salesman is pleased to make their Truck & Trailer and Heavy Equipment catalogs available free for attendees and exhibitors. My Little Salesman is the leader in marketing new and used trucks, trailers, and heavy equipment for the construction, trucking, forestry, and mining industries on the west coast.