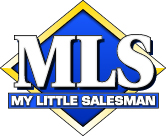 Austin, TX (PRWEB) April 10, 2013
Kenworth builds on its tradition of innovation and quality with new vocational and on-highway truck models debuted at the Mid-America Truck Show in Louisville, KY last month.
The T880 vocational truck features a panoramic windshield, triple-sealed doors, 5-piece hood, and lightweight lift axles, among other features.
The T680 Advantage truck boasts optimum fuel economy by integration from the entire vehicle, including aerodynamics, powertrains, and trailers. The fuel economy dash provides real-time mpg and detailed information to drivers. The electronic speed limiter and engine idle shutdown reduces fuel waste by optimizing speed and fuel use.
Production for the T880 and T680 will begin this summer. In it's 90+ years, Kenworth has established itself as a leader in truck design and manufacturing.
"I enjoyed looking at at both these models at the Mid-America Truck Show," says My Little Salesman President Jason Pierce. "Kenworth has historically been a good manufacturer, and I know we have a lot of good Kenworth trucks on our site."