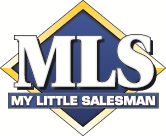 Austin, TX (PRWEB) May 01, 2014
My Little Salesman, industry leading marketplace for buying and selling new and used trucks, trailers, and heavy equipment, finds log loaders, dozers, and excavators to be among the most frequently viewed items in March 2014.
Log loaders were the most frequently viewed heavy equipment category, with yarders, skidders, crawler dozers, feller bunchers, processor machines, excavators, wheel loaders, motor graders, and delimbers rounding out the top 10.
The Caterpillar D5H TSK skidder was the most frequently viewed heavy equipment model. Following the Caterpillar D5H TSK skidder:
Caterpillar 140G motor grader
Link-Belt 240LX delimber
Caterpillar 518 skidder
Caterpillar 525C skidder
Link-Belt 210 LX log loader
Madill 071 yarder
Kobelco 210 log loader
Timbco 445 feller buncher
Caterpillar 527 skidder
This announcement comes after My Little Salesman introduced a redesigned homepage, modernizing My Little Salesman's presence on the advertising landscape.