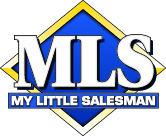 (PRWEB) April 25, 2013
Hundreds of trucking professionals will converge in Austin, Texas April 28 - 30 for the National Tank Trailer Carrier Association's 65th Annual Conference and Exhibits. Eric Greitens, a New York Times bestselling author and former Navy Seal will open the conference with a keynote on the importance of leadership during challenging times.
My Little Salesman is pleased to make their Truck & Trailer and Heavy Equipment catalogs available free for attendees and exhibitors. An industry leader in marketing new and used trucks, trailers, and heavy equipment for the construction, trucking, forestry, aggregate, and mining industries, My Little Salesman boasts hundreds of tank trailer listings on their website.