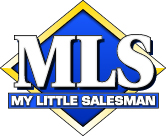 (PRWEB) April 17, 2013
Peterbilt's new 567 vocational truck model is a solution to the vocational markets needs, says Peterbilt General Manager Bill Kozek at the Mid America Truck Show.
The aluminum cab offers longer-lasting support and the headlights and panoramic windshield offer enhanced visibility. The 567 is available in two BBC configurations (121 inch and 115 inch), and as a daycab or with sleeper configurations.
"The Peterbilt 567 looks like an awesome work truck" says My Little Salesman President Jason Pierce. "I got a chance to peek inside at the Mid America Truck Show and I liked what I saw. We have quite a few Peterbilt's for sale on our site too."