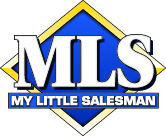 Austin, TX (PRWEB) June 27, 2013
AB Volvo, manufacturer of trucks, buses, and construction equipment, delivered 9,689 trucks in the month of May, an increase of 4% compared with the same month last year. North America showed a 10% increase compared to the same month last year, jumping from 2,201 trucks to 2,416.
Overall Volvo trucks shows growth in heavy-duty trucks, showing a 5% increase in the deliveries of 16 ton trucks comparing May 2012 to May 2013. Year-to-date sales are down from 2012.
My Little Salesman, print and online advertiser of new and used trucks, trailers, and heavy equipment, found Volvo to be the 7th most viewed truck manufacturer in May, trailing to Peterbilt, Kenworth, Freightliner, International, Ford, and Mack.
Find new and used Volvo trucks for sale on My Little Salesman.