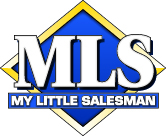 (PRWEB) April 15, 2013
My Little Salesman Truck & Trailer Catalog's May 2013 issue features Woodpecker Truck & Equipment of Pendleton, Oregon on the front cover.
Woodpecker Truck first advertised on the cover of Truck & Trailer in May 1970, and again in April 2010 as well as the current issue. When not advertising on the front cover, Woodpecker Truck regularly runs at least a full-page ad promoting their new and used trucks and trailers.
Woodpecker Truck has grown from humble beginnings as an International dealer in 1960 to one of the largest new and used truck dealerships in the entire United States. Founded in 1960 by Woody Clark as the International truck dealer in Pendleton, today family-owned Woodpecker Truck sits on a 40-acre lot four miles west of Pendleton, Oregon representing Navistar International Trucks, Wilson grain trailers, and CTS belly dumps, as well as other aftermarket vendors.
My Little Salesman has grown from the first My Little Salesman Equipment Catalog published from Eugene, Oregon in 1958 to Heavy Equipment and Truck & Trailer catalogs, and online at http://www.mylittlesalesman.com.
"The folks at Woodpecker Truck have been loyal customers for many, many years," says My Little Salesman President Jason Pierce. "We're honored to be a part of this 45-plus year business relationship."