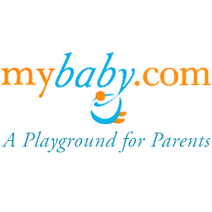 Colchester VT (Vocus) October 1, 2008
66% of grandparents in the US live over a day's drive away from their grandchildren. When a new mom needs advice where can she turn when her parents are so far away? MyBaby.com. MyBaby.com offers mom's everywhere their own place to get advice, share, and discuss.
Retail grocers have taken notice of the social networking trend and MyWebGrocer's customers are seeing up to 40% new customer acquisition with their social networking tool, MyBaby.com. Central Markets, Stepherson's, Met Food, and Pioneer Supermarkets, have launched their co-branded MyBaby.com sites. These retailers will now offer an online community to their customers in a highly targeted loyal fashion.
Grocery customers are already on the internet; social networking sites make up for more web traffic than any other websites besides search engines. Launching these online communities reaches out to current and potential clients who are already online and involved in social networking. Retailers who launch this free site are also able to take part in an ad-revenue share program. With MyBaby.com, weekly targeted specials sorted by zip code are sent to customers allowing for open communication between retailers and customers. This communication enables the retailer's message to be sent directly to their customers.
MyWebGrocer CEO Rich Tarrant, "Here we talk about making connections. MyBaby helps parents connect with each other to share information. The site helps parents and retail grocers connect so that parents can provide feedback and rate products, and these grocers can use the site to let parents know what child-oriented specials and activities are available at their stores. MyBaby.com creates the place for dialogue and connects parents."
MyBaby.com is a value added feature for retail grocer's customers. It offers customers an online community where users can discuss, share, and post items that they find important in today's market. Targeted towards the highly influential groups, Moms, MyBaby.com can increase customer acquisition, brand loyalty, and product advocacy. 91% of moms prefer brands that other moms have recommended and MyBaby.com is an outlet where people are able to make these recommendations. Moms control 1.7 trillion dollars in US spending annually and 80% of all household spending.
About MyWebGrocer:
MyWebGrocer was one of the first to launch online Software as a Service for retail grocers in 1999. MyWebGrocer increases basket size, acquires new customers, retains current customers, and drives revenue in-store and online business for their clients. MyWebGrocer has the largest grocery advertising network in the country covering 85% of the US, earning their clients direct ad revenue. Some of their clients include Shoprite, Lowes Food Stores, Big Y, Food Lion and 90 other leading grocery chains. For more information please visit http://www.mywebgrocer.com or call 1-888-662-2284.
Contact: Courtney Musella
Phone: 802-857-1237
Email: cmusella@mywebgrocer.com
###