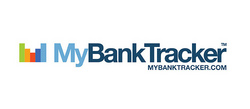 As homeowners in the current economic climate face increased financial pressure, HELOC is a powerful tool for debt consolidation.
Brooklyn, NY (PRWEB) February 24, 2010
MyBankTracker.com (http://www.mybanktracker.com), a leading online source for transparent banking information including bank rates, financial news, and consumer-driven financial help, announces the official launch of a new Home Equity Line of Credit (HELOC) rate comparison engine.
A recent study released by Synergistics Research Corporation found that the top three credit needs in 2010 are home improvements, emergency expenses and home repairs. The addition of HELOC allows MyBankTracker.com the ability to continue its commitment to educate users and provide the best financial institutions to meet the needs and interests of consumers. The new HELOC comparison engine will join the existing suite of products offered on MyBankTracker.com which includes Mortgage, Savings, Checking, Certificate of Deposit and Credit Card accounts. The HELOC channel will allow consumers to calculate total savings and accomplish multiple tasks such as comparing rates, and reviewing bank offers, by geographic location within one interface, making shopping easy.
Having the ability to track and compare HELOC rates is especially valuable in the current economy. The latest Federal Reserve rate hike of .25 percentage points, which impacts mortgage rates, demonstrates the value of the MyBankTracker.com HELOC rate comparison engine. "We are excited to be able to offer consumers the added value of HELOC rates on MyBankTracker.com," says Jason Reposa, Founder. "As homeowners in the current economic climate face increased financial pressure, HELOC is a powerful tool for debt consolidation." As rates fluctuate, MyBankTracker.com provides consumers with access to the transparent rate information they need to protect their investment and save money.
For more information, visit http://www.mybanktracker.com/heloc.
About My Bank Tracker:
MyBankTracker.com helps consumers make informed banking decisions and save money. MyBankTracker.com provides users with the ability to compare bank rates for credit cards, savings, checking, mortgage, HELOC and certificate of deposits (CD) accounts; presents current and relevant articles on the industry, and offers tools and widgets to locate a bank, and to compare and calculate interest rates. By visiting http://www.mybanktracker.com, our users can make informed financial and banking decisions based on the shared experience of our social network membership.
*Financial Institutions may change rates without prior notice and consumers should contact the institution directly to verify rates in real time.
###