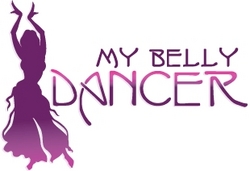 Belly dancing has become all the rave. It's a great, sexy way to get in shape
Bloomfield Hills, MI (Vocus) February 3, 2010
The recent wave of belly dancing hysteria has hit the Internet, and at least one website is poised to capitalize: MyBellyDancer.com, a premier online destination for belly dance , will be exclusively offering belly dance DVDs, as well as general fitness and instructional dance DVDs, beginning this month.
After seeing unprecedented growth in 2009, MyBellyDancer.com witnessed the large increase in interest for the belly dancing niche, and noticed that its belly dancing workout and instruction DVDs were flying off the virtual shelf. While the site was offering belly dancing apparel and accessories, it became clear that what customers wanted were the DVDs, In response, My Belly Dancer has decided to focus its efforts exclusively on the DVD market, offering the highest quality DVDs to its customers at great prices.
My Belly Dancer's humble beginnings started at local trade shows. After seeing her DVDs fly right off the shelves, Ola Imam, owner and president of Omex Enterprise LLC (which runs and operates MyBellyDancer.com), realized that there was an unfulfilled need for belly dancing workout and instructional DVDs. Soon thereafter, MyBellyDancer.com was born, and the site has seen unprecedented success ever since.
"Belly dancing has become all the rave. It's a great, sexy way to get in shape," say's Ola. "Customers love our easy-to-follow DVDs, and now is the perfect time to recommit to those unfulfilled new years resolutions, pick up a DVD, and get back in shape or learn to dance. Whether for getting in shape, improving your dance moves, or impressing a loved one, our DVDs will cater to every need."
Customers have rated MyBellyDancer's customer service to be impeccable an dthe shipping lightning fast. Truly, My Belly Dacner offers the feel and service of a neighborhood e-boutique. In fact, visitors to the site can preview clips from each DVD.
In addition to offering belly dance DVDs online, My Belly Dancer will soon be offering live belly dancing classes at the Powerhouse Gym in West Bloomfield, MI, beginning this Spring. Anyone interested in participating or learning more about the classes should visit MyBellyDancer.com or call (248)626-1888. A sign-up form will be placed on the site in mid February.
MyBellyDancer.com is the online destination for belly dancing and fitness DVDs, and is owned and operated by Omex Enterprise LLC. Omex Enterprise LLC has been trading in international goods since 1999, and at several trade shows throughout the year.
Contact:
Ola Imam, Owner
Omex Enterprise LLC
(248) 626-1888
http://www.mybellydancer.com
# # #