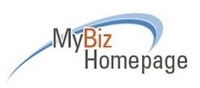 The team at MyBizHomepage.com are entrepreneurs and know only too well the challenges faced by small businesses every day
MIDDLEBURG, Va. (PRWEB) August 6, 2008
Highlights of the new platform include:
The new MyBizDashboardTM page includes MyBizMetricsTM, an easy-to-read graphical display of QuickBooks data in multiple formats, including pie charts, bar charts and numeric values. MyBizDashboard will also display alerts and notifications about important and timely financial information critical to the success of a small business. "Cash in Your Pocket" notifications will tells users how much cash they're spending and how much time they have left before their cash runs out. Notifications can also be sent by email and optional text messaging directly to a user's cell phone. The MyBizHomepage.com site provides valuable social media Web 2.0 features, including forums, events and the ability for individuals and small businesses to build online profiles and share them within the MyBizHomepage.com community. Additionally, MyBizHomepage's new Connect to SuccessTM feature will offer entrepreneurs and small businesses the ability to submit their own products and services to the community. The community can rate and review all submitted products and services.
The upgrades—the first since MyBizHomepage was introduced in 2006—are in response to the needs of the market and should be of considerable interest to both small and emerging businesses.
"The program is free, secure and offers business owners a way to see their financial data in new ways," said Peter Justen, president and CEO of MyBizHomepage. "It empowers small businesses and entrepreneurs by releasing them from the bonds of their accountants and bookkeepers when they need to see day-to-day financial performance snapshots."
MyBizHomepage.com was designed specifically for entrepreneurs and small businesses. The company's proprietary technology simply extracts data from the business owner's QuickBooks software, and pushes that data to their desktop via a web browser. The data then appears in an easy-to-use graphic "dashboard" which displays easy-to-understand key financial metrics. If the user does not have QuickBooks, MyBizHomepage provides them with a complimentary copy of QuickBooks Simple Start for their use.
"The team at MyBizHomepage.com are entrepreneurs and know only too well the challenges faced by small businesses every day," said Justen, whose product is presently being used by companies of various sizes and functions in 43 countries. "That's why we originally built and have now improved this free online financial tool to help small businesses locally, regionally and around the world."
In addition to the new features and technological upgrades, the company is now offering two partner programs to vertical markets. Partners can offer MyBizHomepage.com to their client base, providing them a means of communicating on a daily basis to individuals and groups via the MyBizDashboardTM and throughout the service, private messaging, calendar and events features. Partners also receive data analysis tools that help them provide better services to their client base.
About MyBizHomepage
MyBizHomepage is a free, web-based service that provides easy to use financial analytics and other information to help small and emerging businesses run more smoothly and profitably. The site (http://www.mybizhomepage.com) gives entrepreneurs and small business owners a comprehensive view of their business-critical financial information in real time and in plain English, empowering them to understand more of their own business.
The Company's proprietary software synchronizes with and extracts data from the user's QuickBooks software, whether it's entered by them or their accountant, and then pushes that data to their desktop in an easy-to-understand, easy-to-customize graphic "financial dashboard," displayed alongside Google search, news updates, calendar and other information as the default start page for Internet Explorer. If the user does not have QuickBooks, MyBizHomepage provides them with a complimentary copy of QuickBooks Simple Start for their use.
Launched in 2006, MyBizHomepage is now used by entrepreneurs and small businesses across a variety of industries in 43 countries.