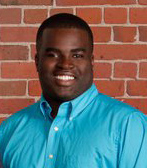 Springfield, MA (PRWEB) June 07, 2013
Marketing Expert Mychal Connolly, Co-Founder of StinkyCakes.com, an online baby-gift company, has recently released a new book titled 'Launch + Stand Out: How to guide on how to start and grow your home based business'. After having a health scare, Mychal Connolly was motivated to write this book. "Sitting in the I.C.U., I realized how precious time is. I felt it could all be gone and so would all the things I've learned and wanted to share with entrepreneurs. So, I felt I just had to get the book done!"
'Launch + Stand Out' is an action-based, procrastination-killing, how-to guide chock full of information and tips to help one start or grow their home-based business. Mychal Connolly, who started his first business when he was nine years old, digs into his more than two decades of entrepreneurial experience to share his secrets about where to begin the exciting journey of starting a business.
Covering 23 kinds of businesses across numerous industries, Connolly outlines everything one needs to get on track. "Have you always wanted to start a business but don't know how, or are you having a hard time marketing and growing your existing business? 'Launch + Stand Out' will give you the knowledge and the confidence to launch a successful business, and make it stand out, on your own," says Connolly.
The following is a list of some of the important information that can be found in 'Launch + Stand Out':

A step-by-step guide to starting 23 different kinds of businesses for little or no money
Insightful tips and strategies to help one succeed as an entrepreneur
Proven techniques and resources for marketing and growing any business
Advice on how to deal with the difficulties entrepreneurs face when starting and marketing their business
About Mychal Connolly
Mychal Connolly was named one of America's Top 100 Urban Entrepreneurs for his body of work as the co-founder of the online baby-gift company http://www.StinkyCakes.com. He was also named one of the Top 40 under 40 in Massachusetts by Business West Magazine. He's been featured in the Boston Herald, Black Enterprise Magazine and INC. Magazine. He has shared his voice on the power of changing lives through entrepreneurship with platforms such as NPR, CBS Radio, affiliate ABC and NBC TV stations. Mr. Connolly currently serves as a board member and spokesperson for Junior Achievement Western Massachusetts.
After neglecting his health while building his brand Stinky Cakes, Connolly became diabetic, with high blood pressure and high cholesterol. This led him to launching a 90 day health & fitness challenge, http://www.90DaysFromRightNow.com, to help people stay in shape, lose weight and build lean muscle, by giving their bodies the nutrition it needs. Connolly says, "I was so busy making a living that I forgot to make a life. I don't want any of my friends and family members to lose sight of what's most important… their health. You can help more people when you're healthy!"
Connolly decided to author not one, but two books to help current and future entrepreneurs navigate their way through the entrepreneurial jungle. When asked how and why he wrote the books, Connolly said, "Sitting in the I.C.U., I realized how precious time is. I felt it could all be gone and so would all the things I've learned and wanted to share with entrepreneurs. So, I felt I just had to get the book done!" His books are titled 'Launch and Standout' (designed to help people start and market their businesses) and 'Going Viral Unlocked' (designed to help people effectively utilize social media to grow their businesses).
He adheres to that classic entrepreneurial mantra: 'Give a man a fish and feed him for a day; teach a man to fish and feed him for a lifetime.' This lead him to launch Stinky Cakes University, a way to mentor future entrepreneurs of all ages. Stinky Cakes University is a website designed to efficiently help entrepreneurial minded people go from concept to reality, while giving them tons of marketing tips and tricks. Connolly says, "It's the nine-year-old entrepreneur in me that wanted a mentor that drives me to give back!" Connolly was recently awarded the Junior Achievement "Inspirational Award" for his work as a mentor and spokesperson for Junior Achievement Western Massachusetts.
To book Mychal Connolly for speaking engagements, please visit empactconnect.com or view the contact info below.
Mychal Connolly
413.233.7433
Mike(at)StinkyCakes(dot)com
http://www.LaunchandStandOut.com
Mychal Connolly is Proud to Support The HOME Foundation.
About The HOME Foundation:
The Helping Others Means Everything, or The HOME Foundation, is a not-for-profit organization dedicated to helping our Family of Charities. Frankie Verdugo, President of The HOME Foundation, wants to help as many worthy charities as possible as they struggle during these tough economic times. Frankie Verdugo helps raise funds through luxury dream home raffles, home giveaways, prizes, and high profile celebrity events in Hollywood. "Our mission is to help charities reach their fundraising goals and to bring awareness to their praiseworthy causes."